With news this week that long-serving midfielder and legend Xavi is set to call time on his Barcelona career in the summer for a move to Qatari side Al-Sadd, are we seeing the end of the 'one-club man'?
SEE ALSO:
Where are they now: Liverpool's Anfield charity match squads, from Luis Suarez to Jay Spearing
Arsenal's potential XI for 2015/16 with signings of Chelsea star, Marco Reus & £30m duo
Liverpool transfer news
Ryan Giggs retired from playing last summer after an entire career spent with Manchester United, but going on the current trend he may well become the last of his kind. Already this season we've seen Liverpool captain and local hero Steven Gerrard opt to quit the club for a move to LA Galaxy. Like Xavi, Gerrard lives and breathes his boyhood club, and this growing trend in big-money moves abroad is sad for the game.
Gone is the time when fans could look up to icons such as Paolo Maldini, Tony Adams, Giggs and Paul Scholes as a breath of fresh air in an otherwise money-driven game filled with selfishness from players who will stab supporters in the back as soon as a better offer comes along.
Sure, the examples I've used were fortunate enough to play for big clubs and so perhaps had little reason to move on, but equally there are the Matt Le Tissiers and Francesco Tottis of this world who could easily have played for far bigger sides at any time but chose not to.
At the same time, you could argue clubs would happily ditch local, homegrown players at any point if they noticed a decline in their performances. Clearly, this is what has happened with Liverpool and Gerrard to some extent – the 34-year-old is being eased out of the Reds first-team by Brendan Rodgers after a decline in his performances and overall ability to contribute to the team.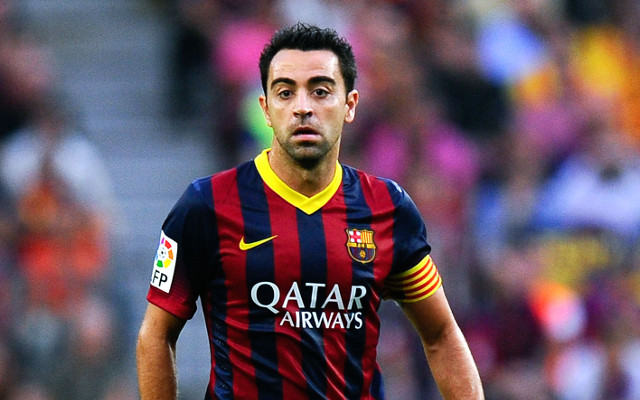 Still, to respond to that by moving for a glamorous last hurrah in the MLS seems so shallow. Why not accept that his best days are over and stick it out as a squad player? Why not gradually move into coaching with the club and continue to help out a side that has worshipped him for over a decade? Why the ego?
Similarly with Xavi, what more can he hope to achieve by a few years in a vastly inferior Qatari club? The 35-year-old has won everything there is to win and will be remembered as one of the best playmakers of all time, why not go out on a high? One answer: money.
Any shred of remaining romanticism in the game is being crushed by the power of money in this sport. John Terry has just been rewarded with a contract extension at Chelsea, but is he another club legend set to turn his back on one-club status and move to Qatar, the US, China or whatever when his deal eventually runs out?