International football is often labelled as the pinnacle of the beautiful game, where the world's top stars show their talent and the high quality players are separated from the pretenders, but that isn't always the case.
In the strange world that is professional football, there are a number of players who are castigated for their form at club level, but once they don the colours of the national side, an inner-beast emerges from within.
SEE MORE:
Arsenal FC news
(Video) Italy 1-1 England highlights: Andros Townsend saves Three Lions in Turin
England hero Andros Townsend responds to criticism from Arsenal legend via Twitter
Here are five players who blossom for their national sides but are practically invisible at club level.
1. Lukas Podolski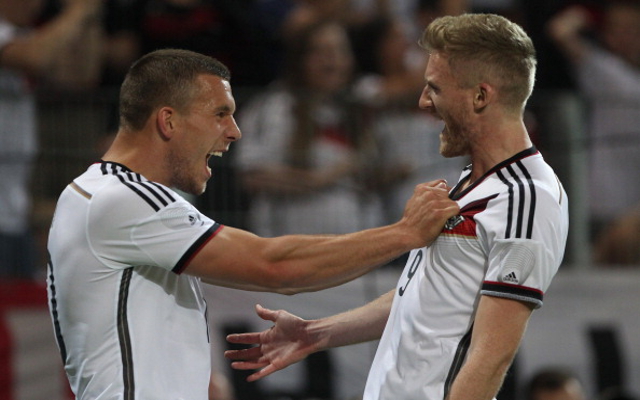 The German forward's club football is in danger of entering into total obscurity, with his loan move at Inter Milan currently not going as planned amid criticism from the Italian press regarding his form since the move in January, Podolski even threatening to quit football (via Metro).
Podolski was struggling to get into the Arsenal team earlier on this season following the arrival of strikers Alexis Sanchez and Danny Welbeck, with one more year left on his deal, it's difficult to see where he goes from here.
However for Germany, the former FC Koln man scored against Australia last week to take his tally to 48 for the World Champions to become their third highest goalscorer of all time , only behind Miroslav Klose and Gerd Muller (via Daily Mail)- a feat not to be sniffed at.