It's that time of the season when potential new shirts for the following season start to do the rounds online, and Manchester City's leaked Nike away shirt is one of the best looking yet…
SEE ALSO:
(Image) Atletico Madrid's 2015/16 home shirt leaked online
(Image) LEAKED: New England National Team Kit Released and It's Black and Gold?!
(Image) LEAKED Arsenal 2015/16 kits – another classy Puma design!
Footy Headlines has released images of what they believe to be Manchester City's 2015/16 Nike home and away shirt, which still features Etihad Airways as the sponsor – and their second-choice kit is eye-catching.
Here's an image of the leaked away shirt, featuring a striking 'Blue Moon' design across the chest, which could be a top seller next term.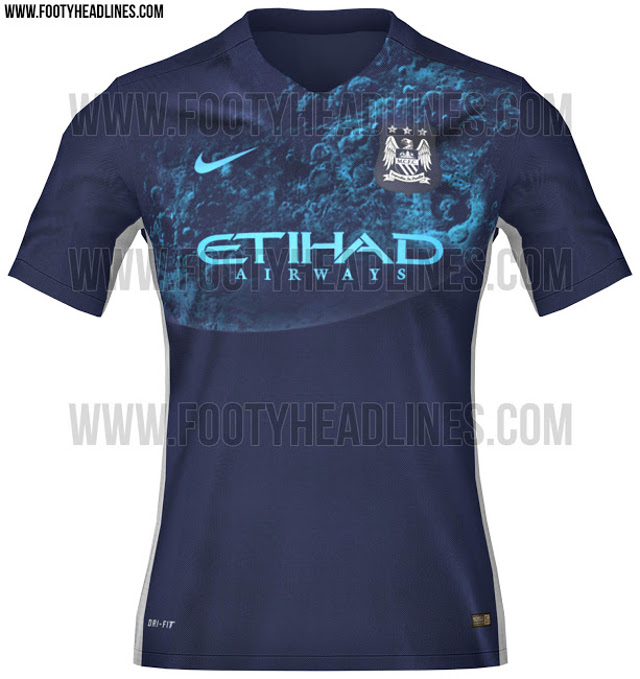 Meanwhile, this is the Nike home shirt set to be worn by Manuel Pellegrini's men, bringing back the classic, and popular, collar.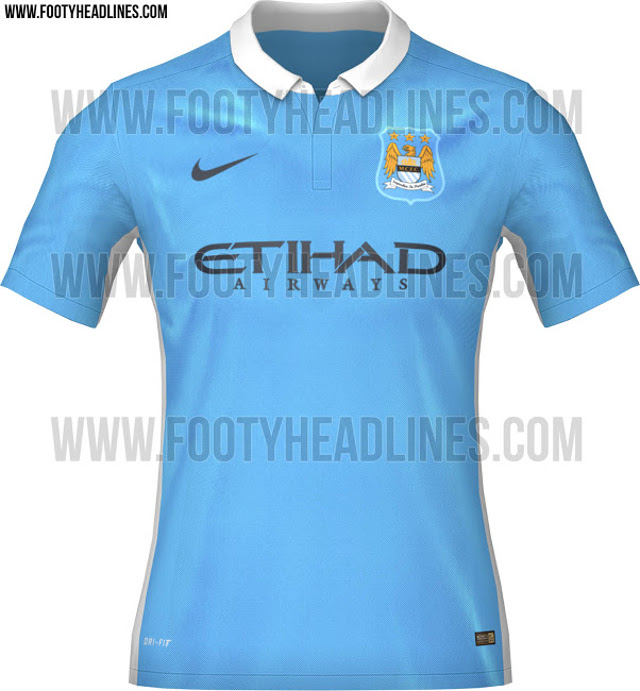 Footy Headlines report that Manchester City will unveil the home jersey in July 2015, while the away shirt is likely to be revealed later in September, or could this be an April Fools' prank?