As we head into the latter stages of the Premier League season with a title race yet to be completely decided, and a relegation battle ready to go right down to the wire, managers will be calling upon the fittest players in their respective squads to help them achieve their particular goal.
READ MORE:
Premier League Transfer News
Why Liverpool should give Raheem Sterling whatever he wants
Raheem Sterling Liverpool exit: Arsenal, Man United, Chelsea & Real Madrid among favourites to sign England wonderkid
More and more often reports are being made about a footballer being too tired, and in desperate need of a rest. But do those particular players really have the right to moan about fatigue?
Here are the ten players that may disagree with their complaints, having covered the most ground in the top flight this season, as reported by the Daily Mail:
10) Aaron Cresswell (196.5 miles)
The West Ham full-back's energy has been a key aspect in the deliberate change in philosophy at Upton Park this season. His overlapping runs have led to plenty of goals.
9) Jordan Henderson (197.8 miles)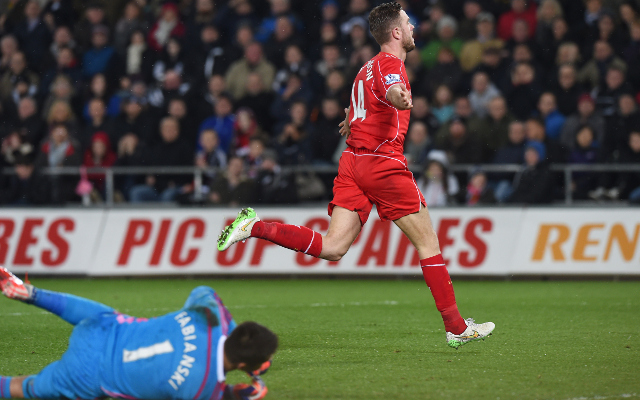 Henderson became the engine room at Anfield this year, preparing to step into the breach that will be left by Steven Gerrard. The former Sunderland man's many runs from midfield have resulted in three goals in his last five Premier League outings.
8) David Jones (198.2 miles) 
Where the Burnley team lack in terms of quality, they certainly make up for with effort. The midfielder is the first of three of Sean Dyche's men to make it into the top ten.
7) Daryl Janmaat (202.2 miles)
The Newcastle full-back's trips down the line have resulted in six assists for his team this season, and led to him being linked with a possible move to Liverpool in the Metro.
6) Sebastian Larsson (202.8 miles)
Despite the efforts of the Swede, Sunderland are languishing in the table, and are in real danger of playing in the Championship next season. They need more players willing to put the same shift in.