There are a few masterstrokes, but then you'd expect there to be in such a large sample size – overall though, it looks increasingly like Chelsea don't have a clue what they're doing in the transfer market.
SEE ALSO:
Chelsea Reject Salah As Good As £23m Cuadrado, Says Fiorentina Boss
(Video) Don't cry! Watch Jose Mourinho's priceless reaction to Chelsea miss
Chelsea news
Nobody will care because Chelsea have the best team in the Premier League and the best manager – and will stroll to the title through lack of competition more than anything else, but the decision to sign Juan Cuadrado from Fiorentina this January looks like the latest in a long line of bizarre and pointless moves.
Consider the changes in the attacking midfield department at Stamford Bridge already during Jose Mourinho's second spell: the excellent Juan Mata has left for a big rival in Manchester United despite being the Blues' best player for two seasons in a row prior to that; Kevin De Bruyne has been sold for what looks like pennies to Wolfsburg where he has become one of the best in Europe in his position; Andre Schurrle and Mohamed Salah have both joined and left already, with Salah especially thriving on loan at Fiorentina.
Other superb players such as Daniel Sturridge and Romelu Lukaku have also been allowed to leave despite having their best years ahead of them, while the perfectly capable backup striker Demba Ba has been replaced by a 37-year-old Didier Drogba who may well retire at the end of this season.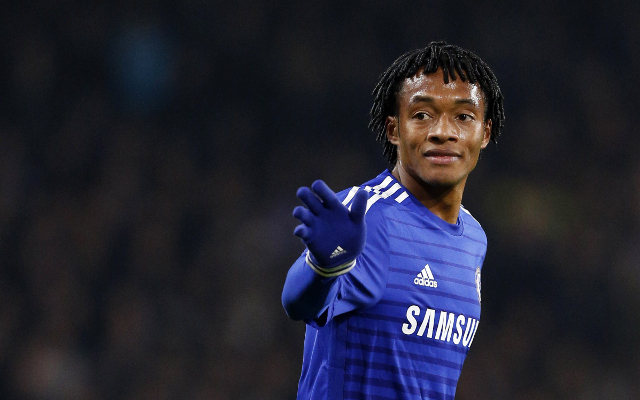 But it is Mourinho's changes in the attacking midfield trio behind his striker that are the most puzzling. If Mata and De Bruyne could not get games ahead of the first-choice trio of Eden Hazard-Oscar-Willian, then why make further signings in that area to replace them? Why sign Schurrle in the first place when there were so many options already there? Why then sell him and sign someone else? Why sign Salah if he's not going to play? And then why replace him with an inferior player?
Cuadrado may not have become a regular starter for Chelsea so far, but his performances are still alarmingly poor. The Colombian was regarded as a top class talent in Italy, but has contributed no goals and no assists so far for Mourinho's side, and attempting on average just 1.4 shots per game, 0.8 key passes and 0.4 dribbles (via WhoScored).
It may not be the biggest fee in modern football, but for a reported £23.3m (via BBC Sport) you'd still expect much better. Luckily for Chelsea, they seem to be able to afford to throw money around and hope for the occasional hit in a sea of misses, but for a manager of Mourinho's calibre, debatable as his control over transfers may be, this is a real blot on his otherwise superb career – an inability to develop young talent, or even to identify it in the first place.