Arsenal are joint top of the European form table with Serie A outfit Lazio, as Arsene Wenger's side are unbeaten since the miserable first-leg defeat in the Champions League to AS Monaco.
The Gunners' 4-1 drubbing of Liverpool on Saturday afternoon typified their stunning form.
SEE MORE:
Arsenal transfer news
Ten Premier League stars who should've played more this season, with Man United duo & Arsenal youngster
(Video) Arsenal target Maximiliano Romero shows why he's being likened to Lionel Messi
Nonetheless, the Arsenal faithful will likely rue a missed chance in the Premier League at the end of the season – once again – with their form coming too late to really pose a threat to title leaders Chelsea.
Take a look at the European form table below, as reported by Sky Sports: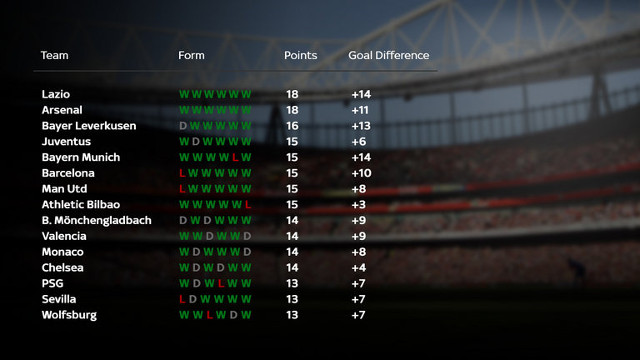 The only team able to match the Gunners' perfect league record in the last seven fixtures are Lazio, and the Italian outfit just edge Arsenal's goal difference.
Manchester United's excellent form has seen them come in at seventh in the table, having accumulated 15 points over the last six games.