Chelsea seem to be strolling to the Premier League title in typical stubborn Jose Mourinho style, and such is the Blues' control at the top of the table, the club are 97.6% favourites to claim the trophy.
Arsenal are their closest rivals, having leapfrogged to second following an excellent run of form since their Champions League exit in February.
READ MORE:
Chelsea transfer news
Chelsea boss Jose Mourinho lays down gauntlet for his squad
Manchester City star still believes they can pip Chelsea to the Premier League title
The odds checker, as tweeted by Euro Club Index, predicts Chelsea to finish with 87 points, Arsenal to finish runners up, and just a point above predicted third-place Manchester City, with 78 points, while Manchester United are favourites to clinch fourth-spot with 74 points.
The following table predicts the standing at the end of the season, as the Premier League trophy looks certain to return to Stamford Bridge…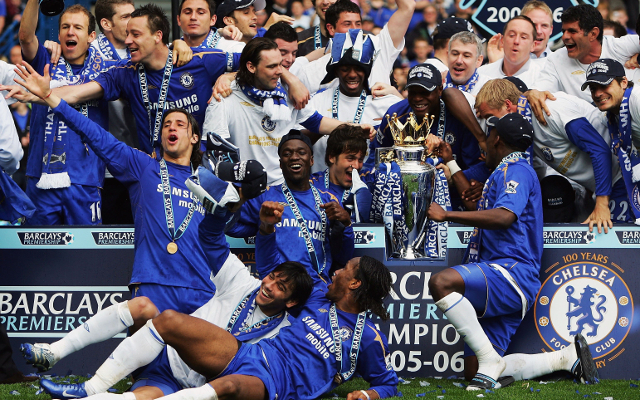 Despite Manchester City's dismal form at present, characterised in their 2-1 away defeat to Crystal Palace on Monday night, Manuel Pellegrini's men are still odds on to finish above arch-rivals Manchester United at the end of the season.
Though we wouldn't be brave enough to place a bet on that happening now…