Chelsea playmaker Cesc Fabregas was on the receiving end of a nasty arm in the face from Stoke City midfielder Charlie Adam on Saturday, and the Spaniard has taken to Instagram to show off the two nasty black eyes he sustained in the Blues' victory.
READ MORE:
Chelsea transfer news
(Image) Chelsea's Cesc Fabregas shows off bloody nose suffered during Stoke City clash
Top clubs should fear Chelsea – Cesc Fabregas
In typical fashion from the bullish Scotland international, Fabregas was hit in the face by the trailing arm of Adam, and was left nursing a bloody wound to his nose, which has resulted in some slight damage to the Spaniard's looks.
After the weekend's victory, the former Arsenal captain posted a snap on Instagram joking that he would finally be able to fix his nose, and the Blues star remains in high spirits, despite the two shiners.
Take a look at his latest Instagram post below: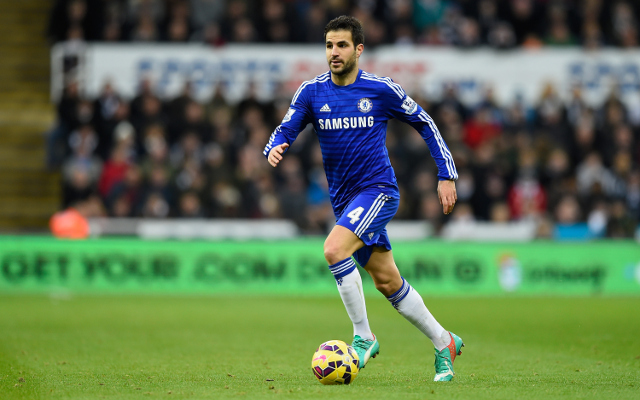 With Chelsea comfortably sitting at the top of the Premier League table – seven points clear of second-place Arsenal, with a game in hand – it's no wonder Fabregas is all smiles.