Ander Herrera has revealed in a Manchester United Facebook Q&A that he sports his full name on the back of his shirt due to a superstition picked up when playing for former club Athletic Bilbao.
SEE ALSO:
Manchester United 'tentatively' agree deals to sign £55m pair
Manchester United legend launches scathing attack on rivals ahead of derby clash
Chelsea set to beat Man United in race to sign £6m Brazilian youngster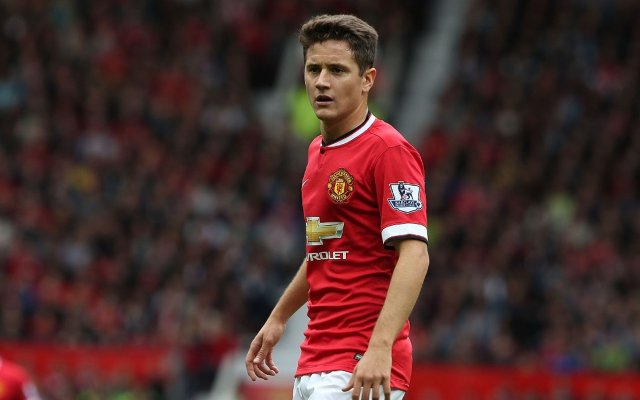 The Spanish midfielder, who joined from the La Liga side in the summer, says he uses both forename and surname in order to maintain the performances that won him a move to the 20 times champions of England:
"I'm superstitious. I started using Ander Herrera from Athletic [Bilbao] three years ago and I think I had a very good three years in Bilbao so I wanted to keep using that." he said (via Mail Online)
After a tough settling in period at Old Trafford, the ex-Bilbao man has begun to find his feet in the Barclays Premier League during the last month and scored a brace in United's 3-1 win against Aston Villa last Saturday, which lifted the club into third pace in the table.
Those goals were his sixth and seventh of the season and has forced his way into Louis van Gaal's starting XI in recent weeks.
Next up for Herrera is the huge Manchester derby on Sunday, before a trip to leaders Chelsea a week later as the Red Devils look to continue a run of five straight wins in the league.