Arsenal's sicknote midfielder Jack Wilshere has recently declared himself fit after a spell on the sidelines since November, after he went off injured against Manchester United.
SEE MORE:
Jack Wilshere targets first team return following run out for Arsenal u-21's
Diego Costa's injury worse than first fear – key Chelsea star could be out for an 'extended period'
Five Arsenal first team players return from injury, including Jack Wilshere
Since then, the England international has gone under the knife twice and done a lot of waiting. He is finally back to full fitness though after playing a full 90 minutes for the Gunners' under-21 side.
While it will surely be a boost Arsene Wenger to have a player of his quality available again. it remains to be seen whether he can ever reach the level once expected of him, before injury woes. Here are eight top players who had their promising careers damaged by injury problems.
Jack Wilshere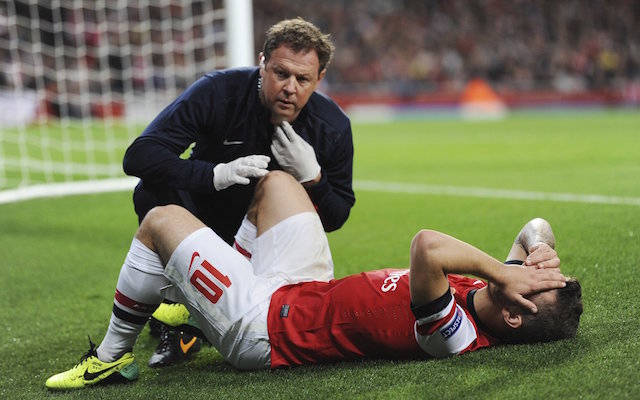 The England midfielder has been injured since November after an ankle injury, following various other injury woes as he tried to establish himself in English football as a successor to Steven Gerrard and Frank Lampard. Only time will tell if the 23-year-old will be able to find anything like as impressive form again.