Liverpool striker Fabio Borini is well out of favour at Anfield. The 24-year-old former Chelsea man has started just three Premier League games this season.
Although he receives very little adoration from Reds manager Brendan Rodgers, Borini gets lots of love at home. He lives with hot model Erin O'Neill and the couple are due to get married this summer.
Borini and Miss O'Neill were at Aintree for Ladies Day this Grand National week.
Judging by these pictures, it would seem that Borini wears the trousers in their relationship – bright pink ones!
Punish your eyes by staring at the monstrous slacks below and then scroll down to see the best of the Twitter reaction.
It would appear that many social media users are not fans of the player's fashion sense…
SEE ALSO:
WAGs in thongs!
Hottest female tennis players
Seven WAGs who are way too hot for the footballers they 'date', including Taylor Swift, Alice Goodwin & porn star who dumped Manchester United midfielder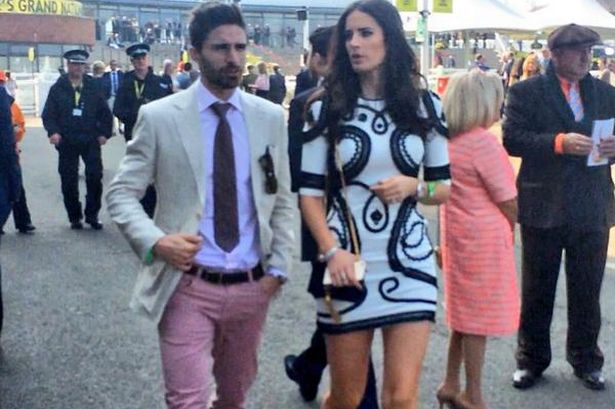 Who said women were the only ones who could dress to impress at Aintree? LFC striker Fabio Borini proves otherwise – and goes for pink…

— Tina Miles (@tinamilesuk) April 9, 2015
Fabio Borini waltzing round aintree in pink kecks like a hero

— Francis (@franciswd) April 9, 2015
Pink trousers? I see Borini has gone to Aintree dressed as a young conservative out for a day at Henley Regatta

— Joe (@JScattergood86) April 9, 2015
Looked at that picture of Borini about twenty times.

— Neil Atkinson (@Knox_Harrington) April 9, 2015
Borini was not the only Liverpool player at Aintree on Thursday. Glen Johnson and Brad Jones were also there with their respective WAGs.