Manchester United are weighing up bids to sign two big names at Bayern Munich this summer with speculation that the Bundesliga giants may be willing to offload a couple of players.
SEE ALSO:
Manchester United 7-4 Manchester City: One-sided combined XI ahead of the derby, with no Rooney or Di Maria
Manchester United v Manchester City live streaming
Manchester United transfer news
The Red Devils are keen to keep an eye on the situation at the Allianz Arena, with manager Pep Guardiola showing in the past that he is not shy of dithcing big names and making unpopular decisions in the transfer market.
Louis van Gaal might now be about to raid his old club, with the Dutchman known to be keen on spending big since he moved to Old Trafford last summer, signing established stars such as Angel Di Maria, Radamel Falcao and Ander Herrera.
The two Bayern players reported to be in United's sights are as follows:
1) Robert Lewandowski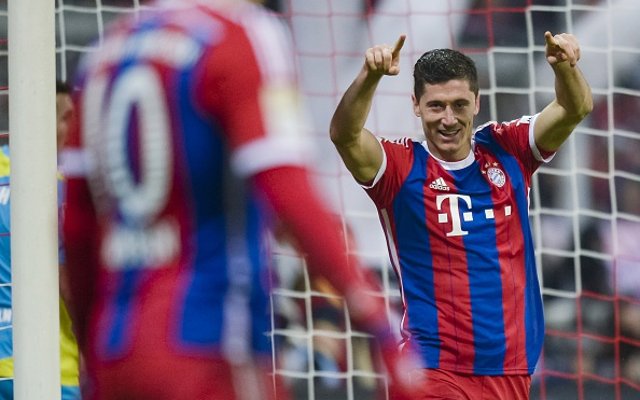 First, United are keen to rekindle their interest in Polish striker Robert Lewandowski, who has had an inconsistent first season with Bayern after joining from arch rivals Borussia Dortmund, where he'd looked for some time like one of the best strikers in the world. With doubts over Robin van Persie and Radamel Falcao, the 26-year-old could be a smart by upfront.