Liverpool rebel Raheem Sterling has been pictured smoking an orange shisha pipe on a night out, with what has claimed to be one as strong as 200 cigarettes.
SEE ALSO:
Manchester United v Manchester City live streaming
Seven biggest swap deals ever as Arsenal & Liverpool could swap Walcott & Sterling
Liverpool rumours
The 20-year-old England winger is already making the headlines for all the wrong reasons this season due to his ongoing contract dispute with the Reds, with the youngster supposedly unwilling to put pen to paper on a mega-money contract worth around £100,000 per week.
And Sterling will almost certainly make himself unpopular again here, with the highly-rated young attacker now seen endulging in some controversial activies on a night out with friends, which certainly doesn't look in keeping with the lifestyle of a professional athlete.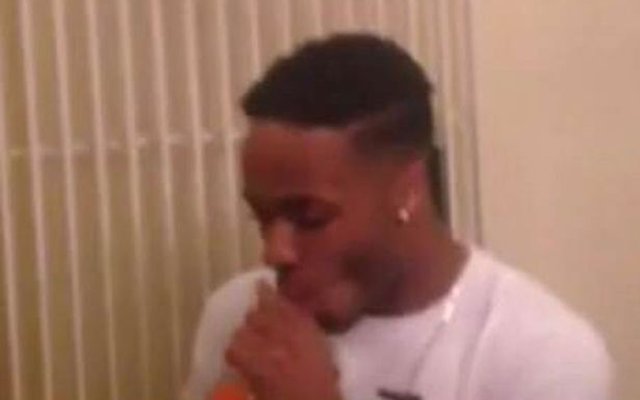 The Daily Mirror claims that Sterling may have had as many as three of these pipes, which carry the same risks as normal cigarettes due to large amounts of tar and lead in their smoke.
Sterling was also in hot water earlier this season for partying until 3am shortly after missing England duty.