Lionel Messi is with his Barcelona team-mates, as they prepare for their Champions League quarter-final clash against Paris Saint-Germain at the Parc des Princes on Wednesday night.
Typically, the Argentine has really caught the eye – but this time it's not for his football skills…
READ MORE:
PSG v Barcelona live streaming
Top nine assist providers in 2015 – Lionel Messi has a surprise rival in the form of QPR winger
Ten best goalscoring midfielders in Europe this season, with Arsenal & Chelsea stars chasing Messi & Ronaldo
Photos taken of the Barca superstar have revealed a striking full sleeve tattoo on his arm – and it really doesn't suit the four-time World Player of the Year.
Take a look at the sleeve below!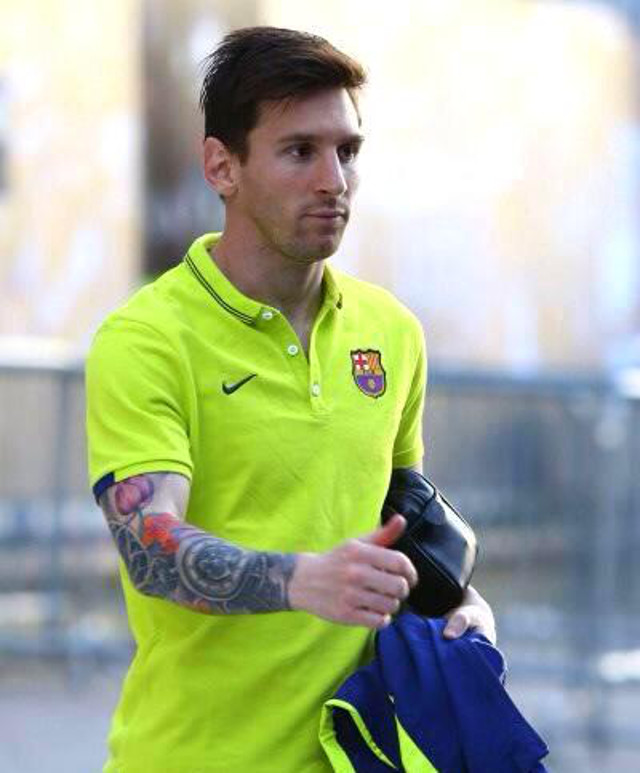 Unlike his rival Cristiano Ronaldo, who hasn't inked his body, Messi has clearly been influenced by the popularity of tattoos in football recently, as he has been increasingly adding to his collection over the past few seasons.
The 27-year-old already has an image of his mother's face on his shoulder, and the hands of his son, Thiago, along with his name on the back of his left leg.