Stats have emerged today of Manchester United playmaker Juan Mata out-performing his old Chelsea team-mate Oscar in almost every department since last January – just over a year after he was allowed to leave Stamford Bridge for Old Trafford.
SEE ALSO:
Arsenal v Chelsea tickets cost desperate fans £950
Chelsea v Manchester United live streaming
Chelsea transfer news
Read on to see how other recently-sold Blues stars are doing in comparison to the main first-choice players in the Premier League leaders' front four this season…
1) Kevin De Bruyne v Eden Hazard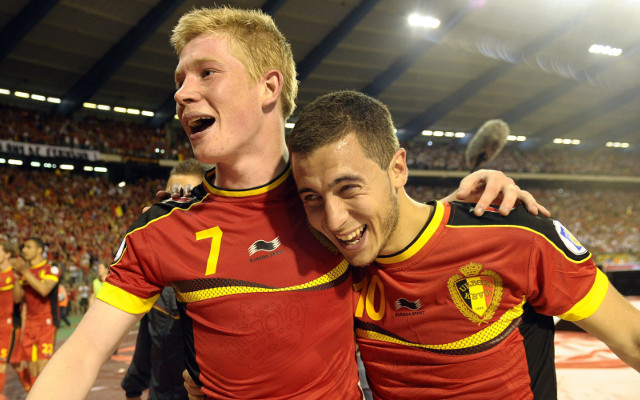 In overall goal contribution this season, Wolfsburg attacking midfielder Kevin De Bruyne has out-performed his old Chelsea team-mate Eden Hazard so far this term. The Belgian pair are undoubtedly both quality players, but it is currently the 23-year-old Bundesliga ace notching up the more impressive numbers, with 14 goals and 22 assists in all competitions this year, a total of 36. Hazard, meanwhile, has more goals, 17, but less than half as many assists with just 10, a total contribution of 27.