As Juan Mata prepares for a return to Stamford Bridge and a reunion with his old Chelsea teammates for the first time since his departure over a year ago, he could become the latest in a long list of players to exact revenge on their former clubs.
SEE ALSO:
Chelsea v Manchester United live streaming & Premier League preview
Manchester City v West Ham United live streaming & Premier League preview
Everton rival Man United in surprise move to sign former Gunners ace
Should the Spaniard score it will be interesting to see if he celebrates against the team with whom he won the Champions League, Europa League,and FA Cup during his two-and-a-half seasons in West London.
After all, it was Blues manager Jose Mourinho who sanctioned the deal to sell the playmaker to United, so he could have no complaints should Mata come backs to wreck his side's title hopes.
Take a look at five other players who have returned to haunt their old clubs.
5) Danny Welbeck – against Manchester United for Arsenal (March, 2015)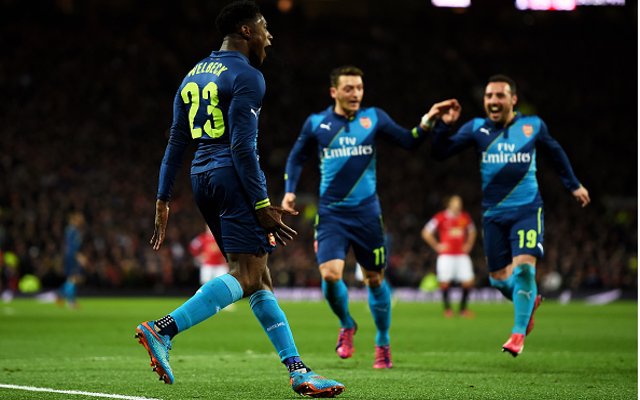 When new Manchester United manager Louis van Gaal offloaded Danny Welbeck and replaced him with a proven goalscorer in Radamel Falcao, it appeared to be a great piece of business from the Dutchman.
Van Gaal said that he sold the England man because he "doesn't score enough goals" (via BBC), and while that remains true, one of his eight goals for the Gunners this season came at Old Trafford as he scored the winner to knock his boyhood club out of the FA Cup – thus denying them a chance of silverware.