While it cannot be disputed that Chelsea are firmly on track to claim the Premier League crown for the first time in five years, it is also fair to say that they are limping over the finishing line.
SEE MORE:
Manchester United news
Jose Mourinho backs Chelsea winger to be a success in the Premier League
Chelsea gossip
The swagger which laced their performances in the first half of the campaign has long since disappeared, and the gritty resilience for which Jose Mourinho's sides are renowned is dragging the Blues through their battles.
Cash-rich owner Roman Abramovich is sure to back Mourinho in the transfer market again this summer, with a recruitment plan driven by the desire to build on the successes of 2014-15 but also tweak the squad to fix the chinks in the armour.
Several first-team heavyweights are in line to pay the price for a worryingly unpredictable 2015, which saw Chelsea lift the League Cup and close in on the title, but also crash out of the Champions League to Paris Saint-Germain and exit the FA Cup after a shock surrender against League One Bradford City.
Here are the five Chelsea players most at risk of the axe this summer: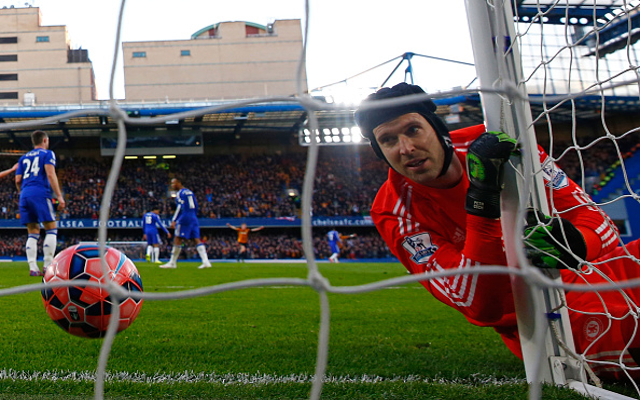 5) Petr Cech
The emergence of Thibaut Courtois this season has undoubtedly given Cech itchy feet, and when Mourinho selected the young Belgian for the first game of the season it represented a changing of the guard.
While Cech would leave Stamford Bridge with a heavy heart, it is difficult to envisage a different outcome because, at the age of 32, the Czech Republic international is far too talented to be warming the substitutes' bench for another year.