TV pundit and former Liverpool defender Jamie Carragher says that Chelsea captain John Terry's vote in the PFA awards was a tactical one to ensure Eden Hazard walks away with the honour.
SEE ALSO:
Chelsea v Manchester United live streaming & Premier League preview
Manchester City v West Ham United live streaming & Premier League preview
Daniel Sturridge targets FA Cup triumph to salvage disappointing season with Liverpool
It was somewhat of a surprise when the Blues leader revealed that he had picked Liverpool midfielder Philippe Coutinho for the Player of the year award, but his former England teammate in Carragher says it make sense for Terry to pick a player who is less likely to be seen as a direct rival to Hazard:
"There's no way Terry can seriously believe Coutinho has been better than De Gea and Kane this season! There is more to it than meets the eye." the former Kop defender wrote in his column for Mail Online.
"John, I am almost certain, will have gone around Chelsea's dressing room when the ballot papers came in and told the squad — given that you cannot choose one of your team-mates — under no circumstances should they vote for De Gea or Kane, who are Hazard's biggest challengers. I'm sure the same happened in the Spurs and United dressing rooms." he continued.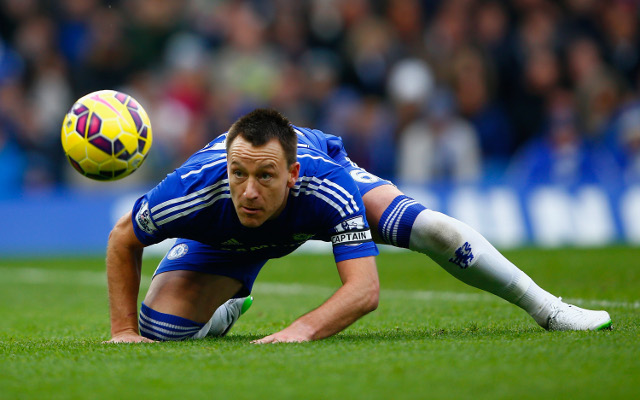 Carragher is well aware of the tactical vote because he had done the same back in 2006 when Steven Gerrard was up for the award and claims it goes on at every club in the country:
"How do I know? I did exactly the same thing in 2006 when Steven Gerrard won!"
"I was Liverpool's PFA representative back then and I made it clear that, for Stevie to win, nobody should vote for Thierry Henry or Frank Lampard!"
"You might think that's unfair but it is the same in every dressing room." he concluded.
Coutinho and Hazard are joined by Harry Kane, David de Gea, Alexis Sanchez and Diego Costa for the prestigious award, with many tipping the Belgian attacking midfielder to win the award after playing a huge role in Chelsea's march towards the Premier League title this season.