Arsenal fans will be celebrating another FA Cup final this weekend after their 2-1 win over Reading at Wembley, but this game left a number of unanswered questions for the Gunners to ponder for the remainder of the season, including some tricky selection choices for Arsene Wenger for the final…
SEE ALSO:
Find out the world's richest footballers in 2015!
Top 50 Premier League players in 2014/15, with Arsenal & Chelsea stars ranking high
Top 30 worst Premier League players of the 2014/15 season: Man United & Liverpool flops lead the way
1) Should Szczesny play the final?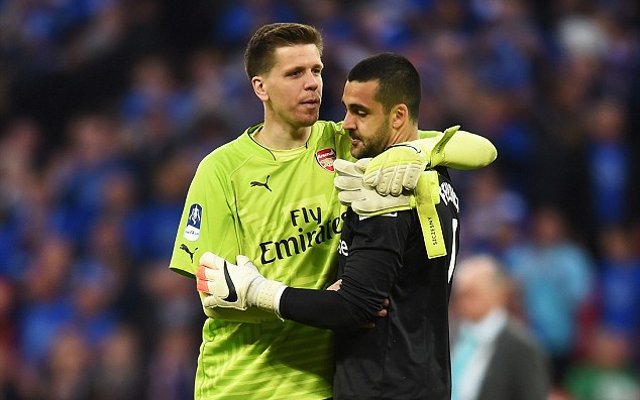 In many ways, Wojciech Szczesny is a very lucky man indeed for his opposite number Adam Federici committing an abolute howler in the Reading goal for Arsenal's winner, because the Polish goalkeeper himself could certainly have done a lot better on the goal he let in at the start of the second half. A weak shot went past him far too easily via a slight deflection that shouldn't really have made that much of a difference, reminding fans why he has been dropped from the team in Premier League games.
With David Ospina clearly playing better at the moment, can Arsene Wenger afford to continue this policy of fielding a different goalkeeper in the cup? With the title out of site and a top four spot surely safe, the final at Wembley is now the club's most important game of the season, and should therefore see the strongest possible team take to the pitch, and that means Szczesny can be counted out.