Chelsea stretched their lead at the top of the table to 10 points with a 1-0 win against Man United on Saturday. However, many were slightly grumpy at the manner of their victory which has provoked a debate; are the Blues worthy Premier League winners?
It is no secret that the Chelsea side many are currently a shadow of the team which destroyed all before them earlier on this season. The likes of Diego Costa, Cesc Fabregas and Nemanja Matic have suffered a loss in form which has hampered the west London club.
Even Arsenal boss Arsene Wenger had a little dig in his post-match press conference following the FA Cup semi-final, mocking Chelsea's constant '1-0' victories.
SEE MORE:
Chelsea FC transfer rumours
Chelsea fought to sign Wayne Rooney, reveals sacked Man United boss/a>
(Video) Arsenal boss Arsene Wenger stirs up rivalry ahead of Chelsea clash by mocking rivals
Eden Hazard seems to be carrying Jose Mourinho's side over the line, but how can a club leading the Premier League for almost the whole season be deemed unworthy winners?
Here are five reasons why Jose Mourinho's men deserve their first league title since 2010.
1. Consistent dominance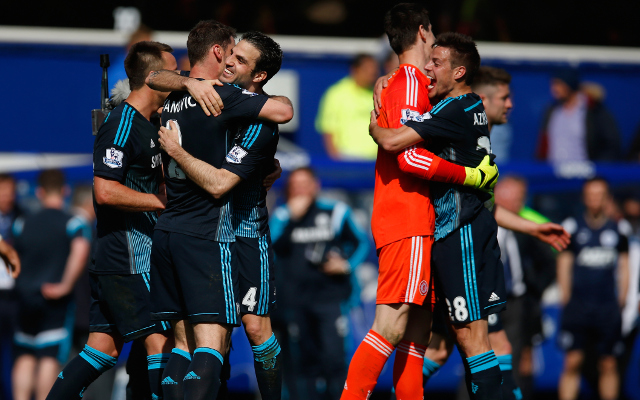 According to the Metro, Chelsea are set to break the record in terms of days spent at the top of the table, which was previously held by Manchester United with 262 days in 1993/94. The Premier League has clearly become significantly more competitive since then and Chelsea should be commended for that.