Liverpool manager Brendan Rodgers has hit out at Manchester City, claiming it would take them over two decades to be as big as the Merseyside outfit, The Telegraph reports.
SEE ALSO:
Manchester City v West Ham United live streaming
Liverpool defender fears Steven Gerrard exit could hit hard
Liverpool expected to sign Man United winger target on a free transfer
This outburst comes after City have been linked with a summer move for Reds wonderkid Raheem Sterling and this has prompted Rodgers to dismiss claims that the young winger would be making a step up if he was to depart for the Etihad Stadium in the next transfer window.
"If you say that Manchester City is a bigger club than Liverpool, you're wrong." The Northern Irishman told The Telegraph.
"They're trying to build it the right way and hopefully they'll get young players through… but at this moment in time you can't compare as a club the size of the two."
"You've got Liverpool and Manchester United, the two biggest clubs in this country, and the rest of them are fighting to be there over the next 20 years." he claimed.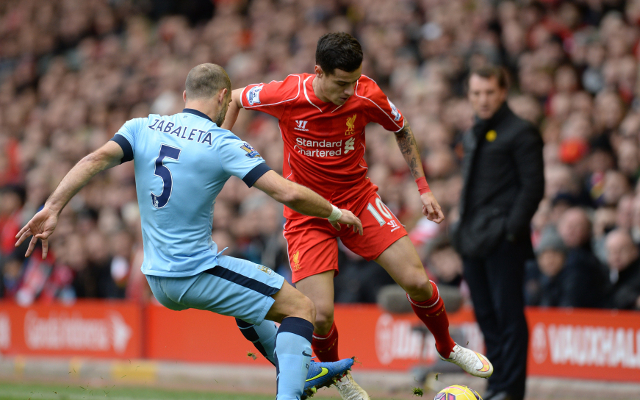 After going toe-to-toe last season for the Premier League title, they look set to renew their rivalry and battle it out for a place in next season's Champions League as both clubs have fallen short of expectations this year.
City went into their game against West Ham United just four points clear of the Reds, who currently lie fourth, and Manuel Pellegrini's side will be aware that anything less than a victory against the Hammers would give Rodgers' side a huge advantage.
Whichever club finishes in the top-four come the end of the campaign could also be where Sterling ends up next season.