Chelsea midfielder Cesc Fabregas as called on his side to clinch the Premier League title as soon as possible ahead of a meeting with his former club Arsenal at the Emirates Stadium on Sunday afternoon.
SEE ALSO:
Chelsea linked with £20m bid for West Ham star
Premier League & FA Cup team of the weekend: Arsenal & Aston Villa heroes dominate, plus Blues youngster
Chelsea loanee Patrick Bamford wins Championship Player of the Year award
After beating Manchester United 1-0 at the weekend thanks to an Eden Hazard strike in the closing stages of the first half at Stamford Bridge, the Blues are now 10 points clear at the top of the table with just six games remaining.
They could be crowned champions of England as early as next week if they are victorious against the Gunners and Leicester City in their next two games and Fabregas is looking to do just that:
"We just want to win it." he told the club's official website.
"The sooner, the better."
"We want to give satisfaction to the supporters. It's been five years for them without winning the Premier League title; for me it's been 27 years so I'd love to win it as soon as possible." he added.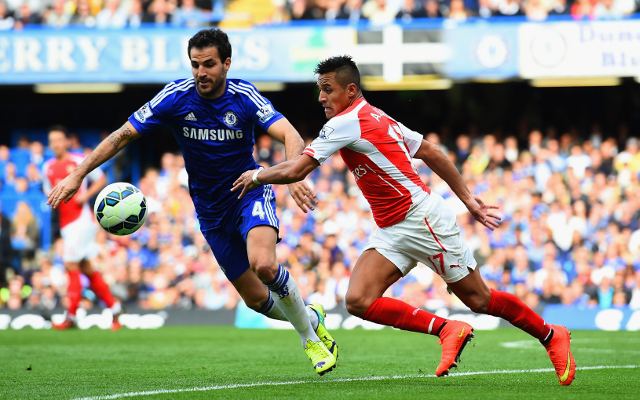 The game against Arsenal will mark the Spaniard's first appearance at the Emirates since his departure to Barcelona in 2011 and he is expecting a tough encounter in North London and has stressed the importance of avoiding defeat against the in-form side:
"It's massive. We are level on games now, we are 10 points in front and we don't want to give them hope to put pressure on us. We have to put in a good performance because we know the Emirates is always a difficult place to go." he said.