Barcelona superstar Lionel Messi, who showed off a new striking inking on his arm last week, decided to see how it's all done and tried his hand at tattooing.
The 27-year-old swapped roles with his tattoo artist Roberto Lopez, and drew his famous no.10 on the wrist of Lopez.
SEE ALSO:
Image: Lionel Messi shows off horrendous full sleeve tattoo
Top ten most productive players in Europe, including Messi and Ronaldo as well as Chelsea star
Graphic: Premier League striker outperforming Lionel Messi and Cristiano Ronaldo!
The Leo Messi Fan Club tweeted the Argentina international's experience with the tattoo gun:
Leo #Messi le tatuó un '10' a su tatuador Roberto López. "Es el mejor autógrafo del mundo", contó. pic.twitter.com/6Urjfo8dio

— Leo Messi Fan Club (@LeoMessifanclub) April 19, 2015
To be on the safe side, there were clearly no risks being taken, as the design was kept extremely minimal. Take a look below at the final result: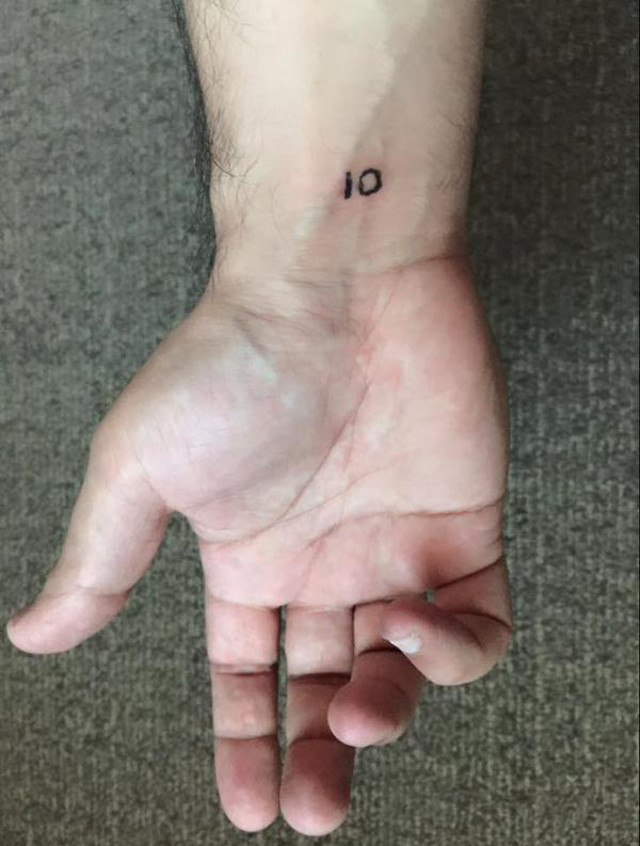 The Argentine netted his 400th goal of his career with Barcelona on Saturday afternoon versus Valencia, as the little magician continues to prove to be the world's greatest goalscoring phenomenon.
The Camp Nou legend is the Spanish giants' all-time leading scorer and also tops the goals chart for La Liga and the Champions League.