2) Robert Green vs USA (2010 World Cup group stage)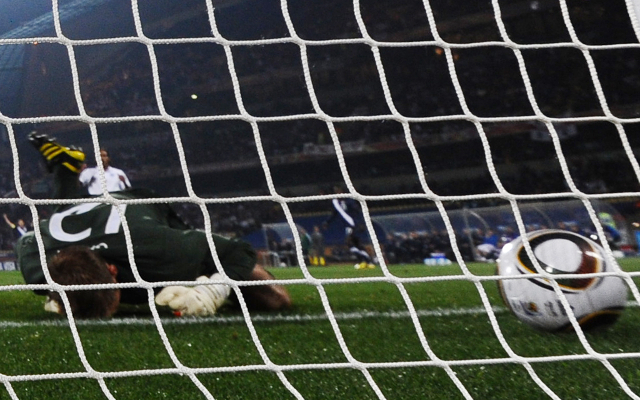 It may seem like we are picking on England keepers here but it's just that they seem to make high-profile mistakes in crucial games.
This gaffe happened at the 2010 World Cup as Rob Green somehow let a tame Clint Dempsey effort slip from his grasp and squirm over the line in their opening game in South Africa.
It cost the Three Lions two points as they drew 1-1 and ended up finishing second in the group and proceeded to be embarrassed by Germany in the first knockout round.