As Liverpool's season ends in a whimper following the damaging FA Cup semi-final defeat to Aston Villa on Sunday, it seems like a suitable time to reflect on what has been a disappointing season.
Pressure is mounting on Liverpool boss Brendan Rodgers which is mainly due to his massive transfer outlay last summer where, according to Sky Sport News, the Northern Irishman sanctioned £117m worth of signings.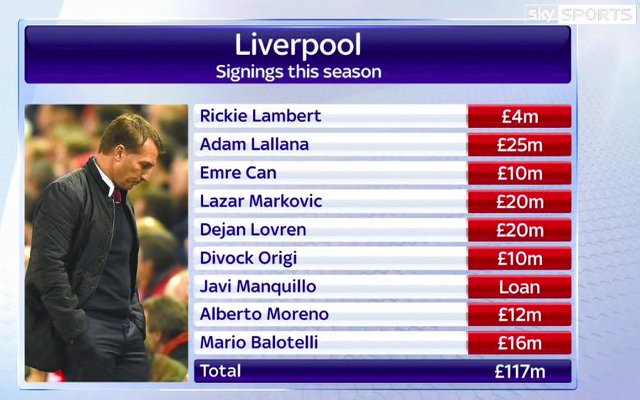 Players such as Rickie Lambert, Mario Balotelli and Lazar Markovic were brought in to soften the blow caused by the departure of Luis Suarez to Barcelona. It is difficult to determine which signing has been an outstanding success but due to the sheer volume of players brought in, it's only fair to analyse each case individually.
SEE MORE:
Liverpool FC transfer news
Liverpool transfer targets: Ranking which signings the Reds need most, including £37m Gerrard replacement
Depay: Manchester United & Liverpool fans react to Red Devils taking lead in transfer race
Here is how Liverpool's summer signings rank out of 10.
1. Rickie Lambert – 4/10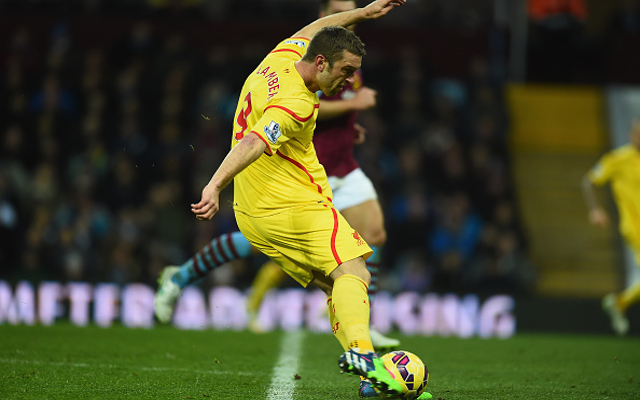 A fairy-tale move, but Lambert's return to Anfield hasn't gone to plan with the former Saints man scoring only two league goals all season. His move was a clear ploy from Rodgers to possess a 'plan B', but given that he dismissed Andy Carroll's qualities when he took over at Anfield, Lambert under Rodgers was never going to work. Almost joining Aston Villa in January (via Liverpool Echo), Lambert could be one of the casualties this summer.
2. Adam Lallana – 6/10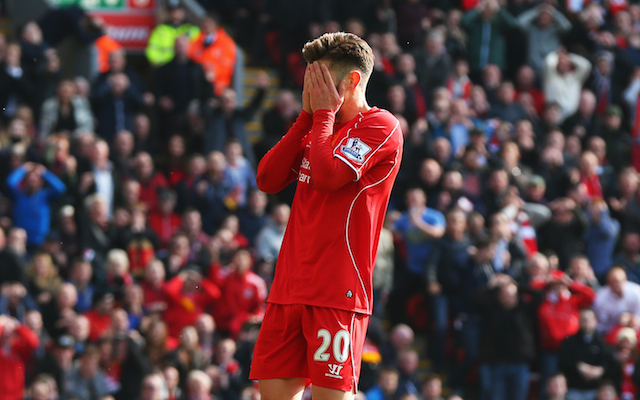 Lallana endured a tough start to his Liverpool career, picking up an injury in pre-season which ruled him out of the first month of the campaign. Stints in and out of the team didn't help matters, but during a purple patch for Liverpool from January – March, Lallana was crucial. The Southampton academy graduate has shown flashes of his undoubted quality, but needs to have a consistent presence on the pitch.