Michael Owen refuses to back down in his belief that Liverpool winger Raheem Sterling is better than Arsenal's Mesut Ozil.
SEE ALSO:
Former Liverpool goal machine insists Brendan Rodgers must bring in additional firepower
Arsenal hire four time Olympic gold medallist to improve fitness regime
Liverpool confident of beating Man United to Premier League forward
The pundit-turned-commentator initially made the comments in the build-up to the clash between the two sides at the Emirates earlier in the month and despite much improved performances from the German international in recent months, the former Reds striker is sticking to his guns.
Ironically Ozil outshone Sterling in the game at the Emirates as he scored a brilliant free-kick in the convincing 4-1 victory which maintained the Gunners impressive run in the league and dented the Reds' hopes of finishing in the top-four season.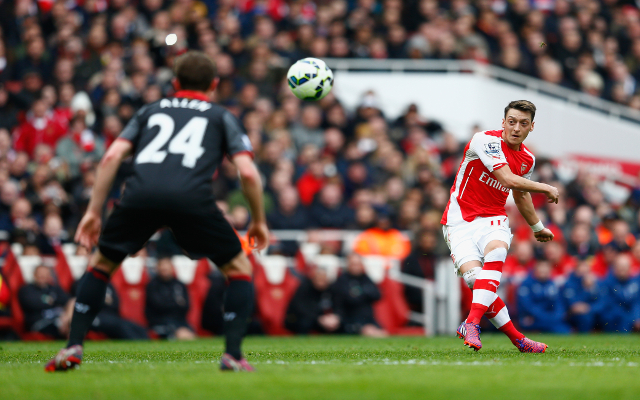 They both had contrasting performances in their respective FA Cup semi-finals at the weekend. The England star created the opening goal for Philippe Coutinho but struggled thereafter and could not prevent the Merseyside outfit from crashing out of the competition.
While the German World Cup winner was instrumental in helping his side book a place in the final as he created both goals for Alexis Sanchez, including a stunning pass which broke the deadlock at Wembley, but speaking on BT Sport programming Owen says his opinion remains the same:
"Definitely, I think so. Alexis Sanchez's second goal will go down as an Ozil assist but it was all to do with Sanchez and the mistake." (via Mirror Online)