It's been quite some time since Arsenal scored against Chelsea – over two years – let alone secured three points over their rivals, and this infographic hilariously shows what has happened during the Gunners' goal drought against the Blues.
238 goals shared between superstars Cristiano Ronaldo and Lionel Messi, along with two Royal pregnancies are among the comical statistics and events that have been recorded since Theo Walcott netted in a 2-1 defeat at Stamford Bridge in January 2013.
READ MORE:
Arsenal transfer gossip
Arsenal legend picks a Premier League XI that could beat champions-elect Chelsea
Take a look below at the graphic posted by Ladbrokes…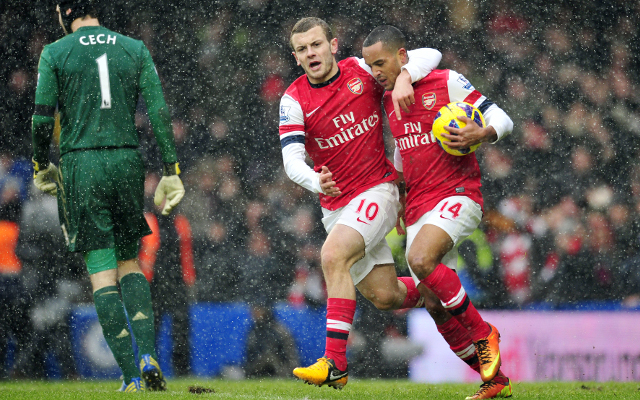 Arsenal had the opportunity to make the title race a little more exciting, as Chelsea visited the Emirates Stadium at the weekend. However, the clash between the London rivals finished goalless, and means Mourinho's men could be crowned Premier League champions on Sunday – if they beat Crystal Palace and Leicester City.
The Gunners are on course – once more – to secure Champions League football, and could retain the FA Cup, as they take on Aston Villa in the final at Wembley Stadium on Saturday, 30 May.