Chelsea's legendary striker Didier Drogba claims his team-mates knew they were going to clinch the Barclays Premier League title back in March after beating Tottenham in the Capital One Cup final.
SEE ALSO:
Chelsea offer £15m plus Loic Remy to sign exciting Arsenal target
Chelsea manager Jose Mourinho calls for calm ahead of Premier League title clincher
Tottenham and Chelsea transfer target dropped by club after poor performances
The Blues will be crowned champions of England for the first time in five seasons with a win over Crystal Palace at Stamford Bridge on Sunday, but manager Mourinho has already called for calm ahead of the game
And Drogba, who has three Premier League winners' medals, says he and his team-mates felt they were closing in on the title when they played the Wembley final against Spurs on March 1:
"This year was important as well but we knew that the league was…almost there." The former Cote d'ivoire international said (via Mail Online)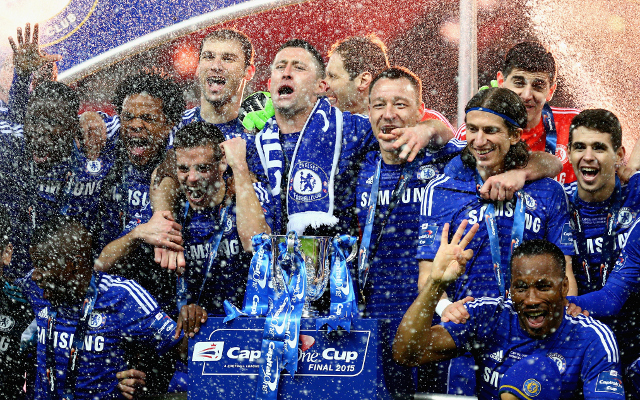 At that point they were five points clear with a game in hand following Manchester City's 2-1 defeat against Liverpool on the same afternoon, fast forward two months and the Blues now have a 13 point lead meaning they can't be caught should they defeat the Eagles at the weekend, and Drogba is relishing the opportunity to win it in front of the home fans:
"I can't wait for Sunday because I was thinking, I've won there leagues, and Sunday could be the fourth one."
"To score the winning goal…Wow, I would be very happy, very very happy, especially here at Stamford Bridge. It would be amazing. Sunday has to be a blue day." he added.