Chelsea legend Ruud Gullit has had his say on the debate surrounding the Blues style of football, backing claims that his former club don't entertain under manager Jose Mourinho.
SEE ALSO:
Chelsea v Crystal Palace: Premier League live stream
De Gea's Manchester United transfer exit could see Chelsea star make surprise move
Ten relegation threatened players who look set for summer transfers, with Liverpool & Chelsea targets
Following the goalless draw at Emirates Stadium against Arsenal a week ago, the home supporters showed their disapproval with the league leaders' performance by chanting "boring boring Chelsea", and this has sparked debate among many as to if style matters if a club is successful.
The West London outfit will clinch their first Premier League title since 2010 with victory against Crystal Palace at Stamford Bridge on Sunday afternoon, but despite the impending achievement, Gullit has launched a scathing attack Mourinho for not allowing the players to express themselves on the pitch:
"His team IS boring when, in my opinion, the players he has deserve much better." he told the Mirror Online.
"Mourinho deserves his negative label because of the calculated way he makes Chelsea play."
"I find it astonishing, because his players are capable of brilliant football, as we saw on Wednesday for a brief moment when they were losing 1-0 at Leicester and were suddenly forced to put their foot on the accelerator."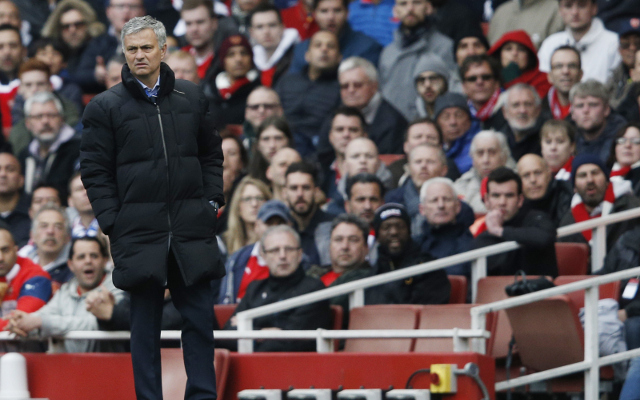 The Dutchman, who guided the Blues to the FA Cup success in 1997, has called on Mourinho to change his approach ahead of next season and highlighted the failure to progress into the latter stages of the Champions League as a reason do so:
"The lack of style cost Mourinho dearly in his first period at Chelsea and the same thing will happen again when he starts to get beaten with that defensive style."
"I only have to mention his Champions League adventure – Chelsea refused to kill off 10-man Paris Saint-Germain and paid for it big time." he added.