Any Arsenal fans watching the game with Hull on Monday night may have noticed that Theo Walcott's Twitter feed saw some unusual activity. Not that footballer's tweeting strange things is particularly out of the ordinary, only when you're on the bench at the time it may raise a few eyebrows.
SEE ALSO:
Arsenal player ratings vs Hull City: Santi Cazorla stand-out performer as Gunners cruise at KC Stadium
Video highlights: Hull City 1-3 Arsenal – Alexis Sanchez scores a brace in easy Gunners victory
Arsenal signing loving London and 'family atmosphere' at the club
Walcott has always come across as a thoughtful and likeable character, and certainly not one that can often be accused of unruly behaviour.
However, just before he was about to come off the bench in the second half of the Hull clash, he posted this tweet from his account…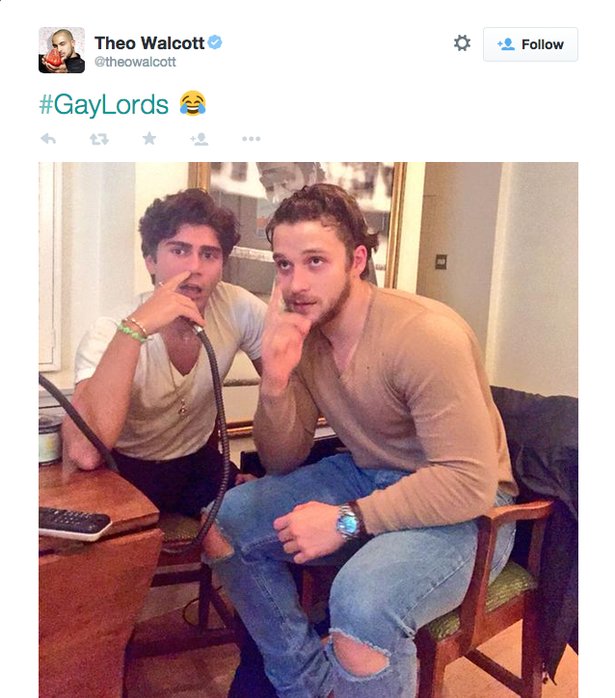 Why? Who? How?
So many questions. Had Theo really snuck his phone onto the bench? Why did he perceive these two men to be what he called them.
This well and truly was one of the strangest tweets a footballer has come out with in recent history.
But sometimes, the simplest answer is usually the most likely, and after the match Theo cleared everything right up with this follow up:
Seems my account got hacked. ????

— Theo Walcott (@theowalcott) May 4, 2015