We're so accustomed to seeing football managers screaming instructions from the dugout that it's hard to envisage a calm and composed coach sat at an office planning his week ahead.
However, we've found images of current managers – including Pep Guardiola, Carlo Ancelotti and Louis van Gaal – doing just that.
Take a look below…
READ MORE:
All Premier League 2015 free transfers: Chelsea and Manchester City stars among those out of contract
Louis van Gaal – Manchester United
We can imagine that the office of Louis van Gaal to be perhaps the most intimidating in world football – and one look at the terrified face of Gary Neville says it all…
It looks like a sauna – is that a thermostat on the wall? Perhaps LVG literally sweats out any player who dares to question him.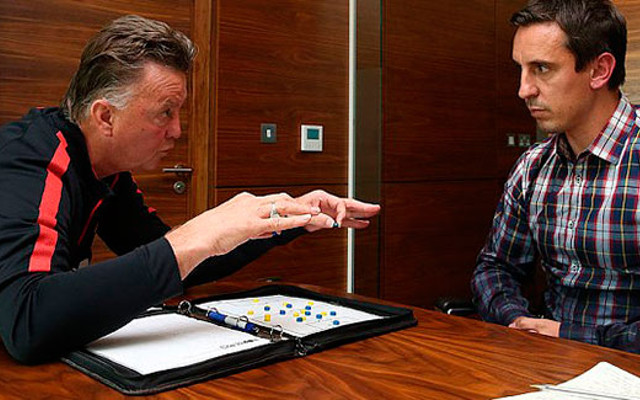 Carlo Ancelotti – Real Madrid
The Italian is perhaps the coolest coach in Europe, and we expect this to be the calmest of offices – despite the pressures of managing the Spanish giants.
He's probably in the middle of a relaxing game of Spider Solitaire.
With all four suits.