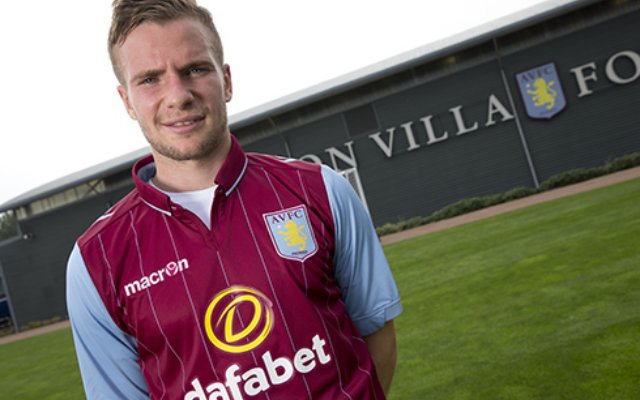 Tom Cleverley
Like Young, Tom Cleverley has enjoyed a fine return to form during the latter part of this season.
The midfielder left United on loan for Aston Villa at the beginning of the season, but it is only during the final month or two of the campaign—since Tim Sherwood replaced Paul Lambert—that the former Watford man has begun to demonstrate the form that made him an England international in the first place.
The 25-year-old scored three goals in three games recently, as Villa scored six goals over a trio of contests, but despite injuries to Michael Carrick and Alex Oxlade-Chamberlain, the revived Cleverley still can't get a look in.