A combined XI of all the title-winning sides in Europe's top five leagues this season, so Chelsea, Barcelona, Bayern Munich, Juventus and Paris Saint-Germain…
SEE ALSO:
Wilshere goal of the season: Meaningless Arsenal goal should not have won ahead of this Manchester United strike
Premier League 2014/15: 25 things we learned, with analysis on Arsenal, Liverpool plus Gerrard & Lampard
Chelsea goal videos
GK: Manuel Neuer (Bayern Munich)
Probably the best goalkeeper in the world, Bayern Munich star Manuel Neuer is narrowly in ahead of Chelsea's Thibaut Courtois.
DR: Philipp Lahm (Bayern Munich)
Another Bayern star, Philipp Lahm has been excellent again this season and just pips Branislav Ivanovic and Dani Alves for a place at right-back.
DL: Jordi Alba (Barcelona)
An awesome left-back who is crucial to how Barcelona play, Jordi Alba gets the nod over Cesar Azpilicueta at left-back.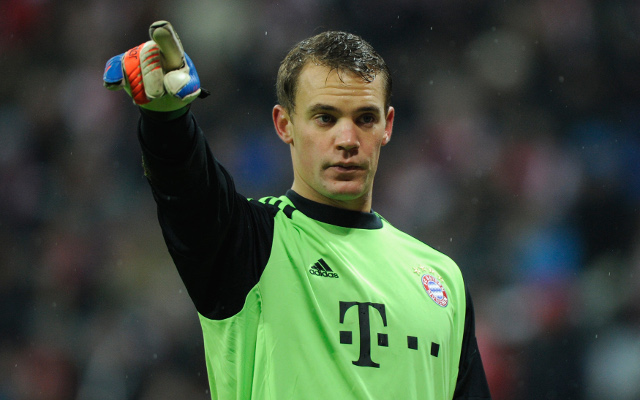 Why Cristiano Ronaldo should never have left Manchester United for Real Madrid