Although Aston Villa will be underdogs for this Saturday's FA Cup final clash against current holders Arsenal, here are five tips for Tim Sherwood's side as they look to spoil the party and take the trophy home themselves…
SEE ALSO:
Top 10 summer transfer targets from outside Europe's top 5 leagues, including Arsenal target Martinez & Liverpool-bound Gaitan
Tim Sherwood eyes shock FA Cup final win against Arsenal
Arsenal predicted XI for FA Cup final, with decisions to make in goal & up front vs Aston Villa
1) Don't score too early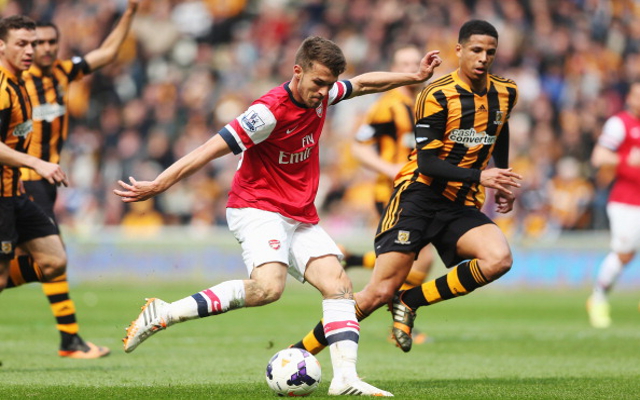 It's a bit of a cliche perhaps, but Aston Villa might want to avoid the mistake that Hull City made last season and score too early.
Making a bright start is obviously a great lift for the team's confidence and can put the opposition on the back foot for the rest of the game, meaning they're exposed to possible counter-attacks.
However, there's enough evidence in recent years to suggest that this may not always work against a team of Arsenal's quality.
For example, last year against Hull City, the Gunners completely took over the game after going 2-0 down in under ten minutes, and it didn't matter how long Steve Bruce's side had to score a third, they just couldn't get enough of the ball to do it.
Villa will understandably take a goal whenever it comes, but they might be well advised to keep it tight early, instead of being forced to spend an entire eighty minutes or more defending, which will inevitably get exhausting for their players.