White Hart Lane side ready to do business with Old Trafford outfit.
Tottenham will struggle to keep hold of keeper Hugo Lloris this summer and the north London side are ready to use Man United's very real interest in the French international as the basis of a player exchange deal.
READ MORE:
Manchester United transfer news.
Hugo Lloris Man Utd transfer: Tottenham star hints he wants Old Trafford switch
Tottenham Hotspur news.
28 year old custodian Lloris has Champion League ambitions which can not, currently, be matched by Spurs and Louis van Gaal is known to court the former Lyon man as a possible replacement for David De Gea, with the Spaniard hotly tipped to join Real Madrid this summer.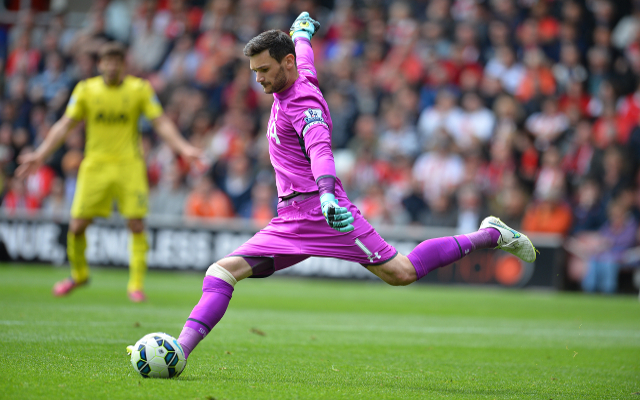 Mauricio Pochettino hopes to retain Lloris but has earmarked moves for Man United duo Jonny Evans and Javier Hernandez and this has led to the possibility of a swap deal between the two clubs.
White Hart Lane chairman Daniel Levy has previously seen the likes of Michael Carrick and Dimitar Berbatov lured to Old Trafford and is keen to avoid the loss of another player down a similar path.
However if Lloris issues a transfer request then Levy may be willing to do business with Man United and could deem a swap deal as a viable option.
Pochettino had to overly rely upon youngster Harry Kane for an end product in 2014/15, with the likes of Roberto Soldado, Emmanuel Adebayor and Erik Lamela all failing to impress, and the Argentine is known to court Chicharito.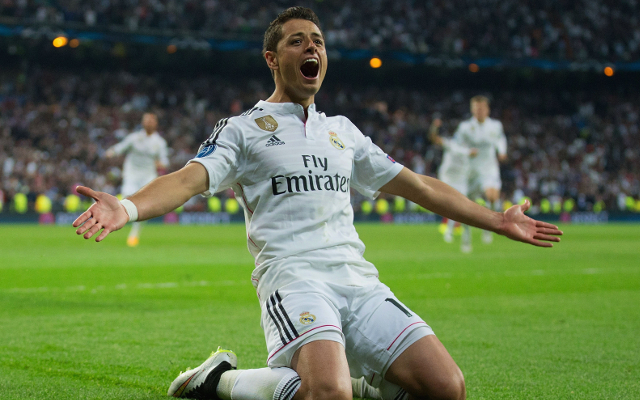 A permanent move to Real Madrid is unlikely for Hernandez, having played only a peripheral role at the Bernabeu during his loan spell, and a move to Spurs may interest in the Mexican international.
Meanwhile Evans is set for a Man United exit after a poor campaign, the 27 year old having just a year to run on his current contract, and the Northern Irishman may well be keen on a fresh challenge this summer.
Tottenham will demand £25m for Lloris but could agree a reduced fee on top of the services of the aforementioned duo.