As Luis Suarez guided Barcelona to victory in the UEFA Champions League at the weekend, he became the sixth former Liverpool player to do so since 2009 and has therefore justified his decision to leave Anfield last summer.
SEE ALSO:
Liverpool Transfer News
Danny Ings Liverpool: Burnley demand £8m for striker
(Image) Luis Suarez poses with family as Barcelona star flies off on well earned holiday
Take a look at the other five former Reds stars that have also been crowned European champions since 2009:
Javier Mascherano – Barcelona (2011 & 2015)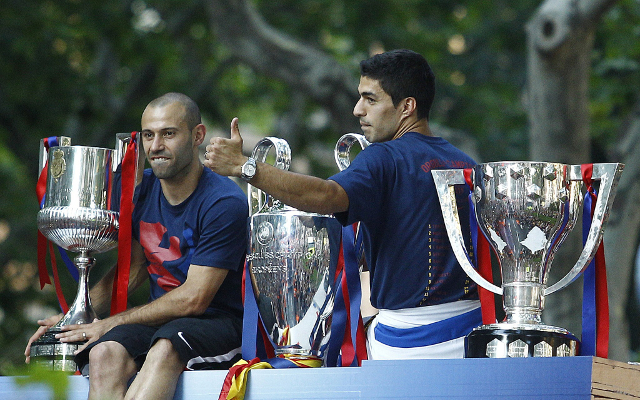 The Argentina international has now won the European trophy twice since his departure from Liverpool 2010 as his first came during his debut season at the Camp Nou.
Mascherano played at centre-back in both final victories against Manchester United and Juventus in 2011 & 2015 respectively.