Three formations for Reds to fit in their new signings.
SEE ALSO:
Liverpool to continue transfer FRENZY with £37.5m Premier League pair, including Chelsea target
Top 9 European football clubs with most trophies – Real Madrid 3rd, Barcelona 4th!
Liverpool transfer rumours
With a raft of new signings and Raheem Sterling's future still up in the air, these are uncertain times at Liverpool Football Club. So here's a look at three very different ways the Reds could be lining up for the start of the new season, with Brendan Rodgers having some key decisions to make on some personnel, as well as tweaking his tactics to best fit in some new signings into their ideal positions.
Read on to see three best possible starting lineups Liverpool could field next season, and let us know which one looks best in the comments section below!
1) 4-2-3-1 – if Sterling stays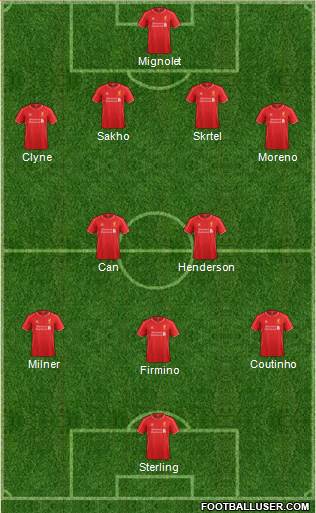 In a best-case scenario, Liverpool could still have a chance of keeping Sterling at the club next season, though that still begs the question of how best to use him. The 20-year-old arguably fared best in a 'false 9' striker role last year, and could be used there again due to the vast options in attacking midfield now with the signings of James Milner and Roberto Firmino. This leaves no room for either Daniel Sturridge or Danny Ings, however, though that could be an option the club have to take at times due to the latter probably only being a squad player and the former having so much trouble with injuries. With Milner in a more advanced role, Emre Can moves into midfield alongside Jordan Henderson, a role he has been tipped to play in the future despite largely playing in defence in 2014/15.