Despite finishing a disappointing 11th in the Premier League last season, Everton still have many good players that have caught the eye of clubs such as Manchester United and Chelsea.
SEE MORE
Manchester United transfer news
Chelsea transfer rumours
Everton transfer gossip
Losing any of their star performers would be a major blow to the Toffees, and they are known for getting very good prices for their prize assets. However, here are five squad members manager Roberto Martinez may have to do without next season…
5) Seamus Coleman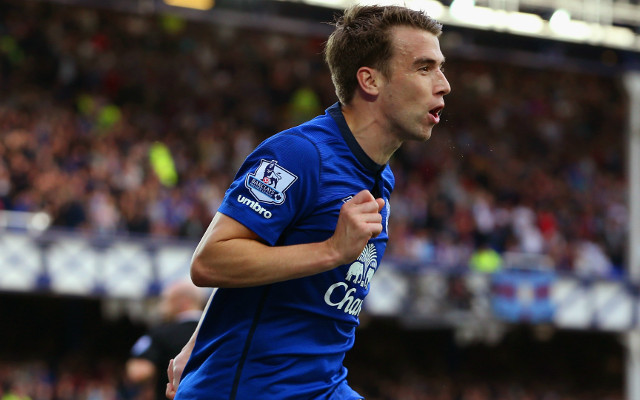 Sky Sports have reported that Manchester United are interested in the right-back.
However, the Liverpool Echo have revealed that the Merseyside club aren't interested in selling the defender, so it could be difficult to prise him away from Goodison Park.