Emirates Stadium boss Arsene Wenger keen on Old Trafford attacker.
Arsenal boss Arsene Wenger is interested in making a move for Man United record signing Angel di Maria according to the Daily Mail.
READ MORE:
Read more Arsenal transfer news.
Read more Manchester United FC news.
Six possible Angel Di Maria replacements should Manchester United decide to cut losses, including Liverpool ace
The French manager is ready to push German Mesut Ozil into a more central role, which will free up space for another wide-attacker, leading to Wenger's apparent interest in 27-year-old Angel di Maria.
Man United forked out a club record £59.7m to bring in di Maria from Real Madrid last summer and it would be fair to say that the South American hasn't come close to justifying that outlay.
PSG have been repeatedly linked with a move for the Argentine (via the Daily Mirror) and Laurent Blanc may feel an extra creative talent could increase his side's chances of making a real impact in the Champions League, with domestic dominance having been secured following two successive Ligue 1 titles.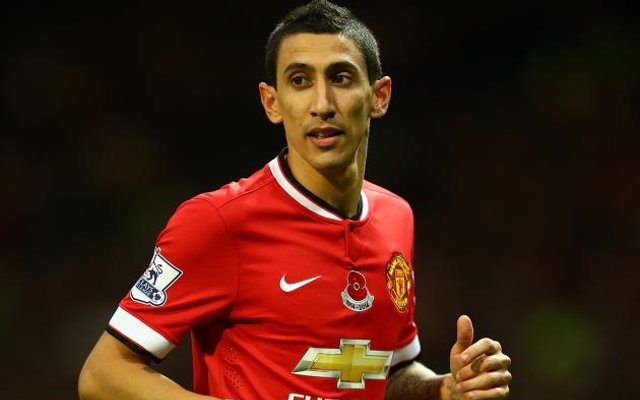 The Daily Mail state that Man United would be averse to selling di Maria to a direct rival, but do go on to assert that his future at Old Trafford is unclear.
Should Arsenal pull off such a deal then they would certainly have a mouthwatering trio behind their central striking option, with Ozil in an advanced central midfield role and Alexis Sanchez out on one flank, and di Maria potentially on the other.
Any Arsenal move for such a high-profile Man United star would be something of a shock, not least as in order to land Angel di Maria the Gunners would have to dig deep, with Arsene Wenger rarely spending huge sums on established talents.
Wenger is known for being something of a miserly operator in the transfer market, recent exceptions to this rule coming in the form of the club's £42.5m purchase of Ozil (via the Guardian) and last summer's capture of Barcelona star Alexis Sanchez.