Not only is the summer an exciting few months filled with transfer speculation and activity, but it's also the time when clubs unveil their new kits to be worn in the fast-approaching campaign.
A number of Europe's heavyweights – Arsenal, Barcelona, Bayern Munich, Real Madrid and Paris Saint-Germain – have all unveiled what they'll be wearing on home turf in the 2015-16 season, while we still wait on Premier League giants Chelsea and Manchester United to release snaps of their new jerseys.
READ MORE:
(Images) Chelsea 2015/16 kit leaked: Blues' new Adidas Yokohama Tyre sponsored shirt
Man City new kit: Classy 2015/16 home shirt revealed on Twitter
We've put together a list of 15 of the finest kits to have so far been officially released across Europe, including stunning shirts from the Premier League, La Liga and Serie A.
Take a look below at our top picks in ascending order…
15. Southampton – HOME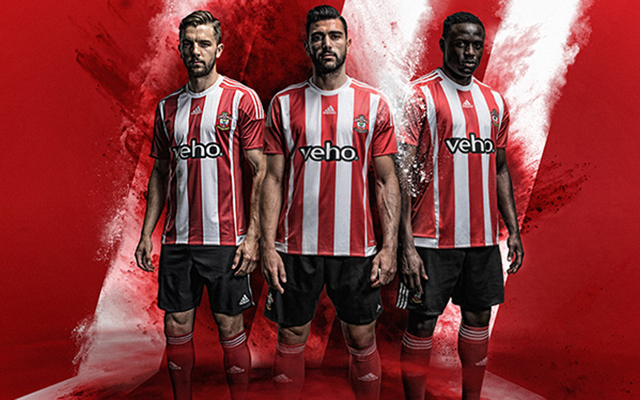 14. Watford – HOME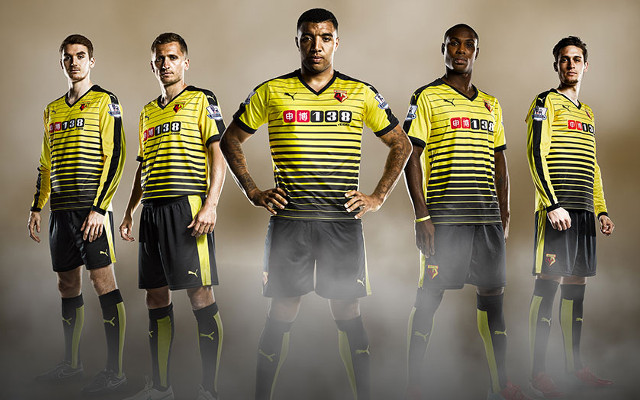 13. Borussia Dortmund – HOME