Five attacking players Reds could sign with the Sterling money.
With Liverpool set to sell Raheem Sterling to Manchester City for a whopping £49m this summer, here's a look at five big-name attacking players the club can now afford to sign as a replacement.
Rather than focusing on quantity – as they did after selling Luis Suarez and as Tottenham did after selling Gareth Bale – this is a suggestion of five players who should be the Reds' ONE signing to fill the void left by Sterling's departure…
1) Marco Reus (Borussia Dortmund)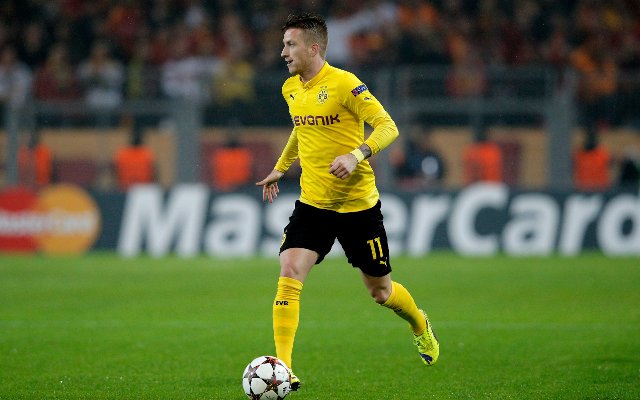 Worth around £46m, Borussia Dortmund forward Marco Reus is one of the best in the world in his position and has recently been linked again with a move to Liverpool after news of Sterling's imminent departure.
SEE ALSO:
Liverpool transfers: Reds to sign Reus in £93.5m triple swoop, moves funded by Sterling sale & two others
Five reasons Raheem Sterling's transfer is good for both Liverpool & Manchester City
Liverpool transfer news