Ten team-mates, past and present, who couldn't stand each other!
1) Cristiano Ronaldo & Gareth Bale (Real Madrid)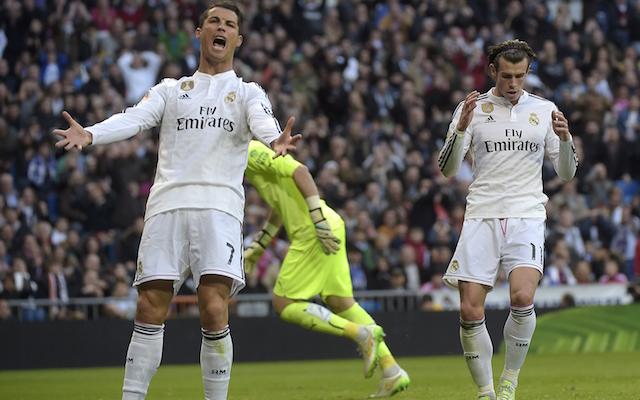 Two players who are very public about their frosty relationship and conflict on the pitch, Cristiano Ronaldo and Gareth Bale quite clearly don't get on, and the Real Madrid team-mates' feud could still force one of the two players out of the club this summer, with Manchester United willing to pounce for either player. After various comings together last season, the pair were also seen exchanging strong words in a pre-season friendly this summer.
SEE ALSO:
Man Utd legend Cristiano Ronaldo "planning to leave" Real Madrid, says agent
You won't BELIEVE which Arsenal 'legend' Oxlade-Chamberlain would have back!
Most expensive English players: Raheem Sterling top, plus Man Utd legends & Liverpool flops make top 10