Which of these ten Old Trafford targets will become Louis van Gaal's 'surprise' summer signing?
READ MORE:
Manchester United FC news.
Manchester United's Louis van Gaal reveals new £12.7m signing's Old Trafford role
Chelsea and Man Utd £22m transfer target urged to reject Camp Nou exit
Man United manager Louis van Gaal has already conducted a great deal of business this summer but has hinted at a potential 'surprise' striker signing, which has led us to compile of top ten players who may well be on their way to Old Trafford to fill such a role.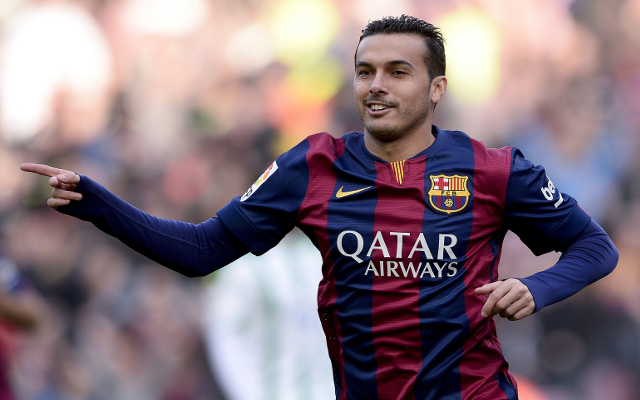 10. Pedro (Barcelona)
Man United have reportedly made an £18m offer for the Nou Camp star and his low placing on this list of potential striker signings is down chiefly to the fact that the 27-year-old is best suited to a wide-attacking role.