A comparison of Liverpool and Arsenal's best XIs for the new season ahead.
GK: Simon Mignolet vs Petr Cech
Although Simon Mignolet showed some good form last season, this is no contest really as Arsenal make a simpy brilliant signing in goal.
Vote: Cech
DR: Nathaniel Clyne vs Hector Bellerin
Two fine right-backs, summer signing Nathaniel Clyne is perhaps the more polished player in this role, despite Hector Bellerin's fine potential.
Vote: Clyne
DL: Alberto Moreno vs Nacho Monreal
Two Spaniards at left-back, it certainly looks like Arsenal's Nacho Monreal is the more reliable and consistent option at the moment.
Vote: Monreal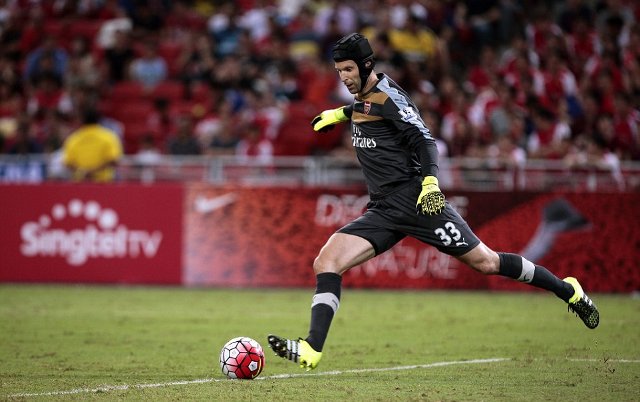 SEE ALSO:
Five reasons why Arsenal are guaranteed to win the Premier League this season
Photo gallery: Ten HOTTEST Premier League WAGS 2015/16, with Arsenal, Man Utd & Liverpool beauties
Liverpool play random friendly v Felda United, win 7-0, Ings, Markovic and co. go goal crazy