Barcelona FIFA 16 ratings – who could be set for an increase?
A look at the potential Barcelona FIFA 16 ratings, with Neymar among the biggest names possibly set for an increase in the next version of the game…
1) Neymar – 86 to 88
A much better second season than his first at Barcelona, Neymar has established himself as a world class performer, helping the Catalan giants to the treble, surely deserving of a rating increase from 86 to 88.
2) Ivan Rakitic – 83 to 85
A classy playmaker who has made the step up after joining Barcelona from Sevilla, Ivan Rakitic could surely move up to 85 from 83.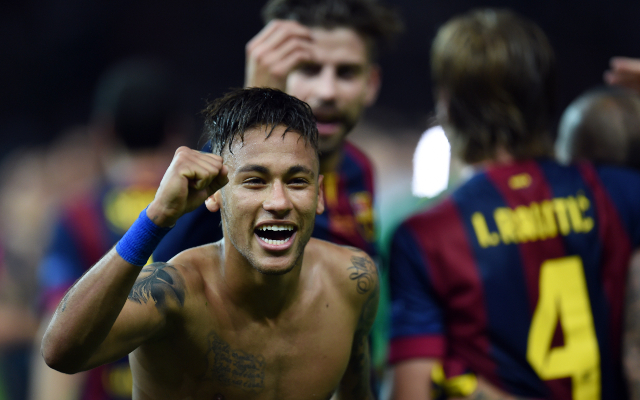 SEE ALSO:
Fifa 16 young players set for a ratings increase, including Pogba!
Arsenal clear out: Ex-Man Utd ace & Liverpool target to leave in six-man Gunners CULL
Chelsea strike £16m deal for Liverpool transfer target, player wanted Champions League football