Arsenal predicted line up for Emirates Cup day 2.
Our look at an Arsenal predicted line up for the second day of the Emirates Cup, with the Gunners making several changes for their game against Wolfsburg…
GK: Petr Cech
Starting on the bench against Lyon yesterday, Petr Cech will surely get a proper warm-up for Arsenal this afternoon as he prepares to be number one for the new season.
DR: Hector Bellerin
Another likely regular for the season ahead, impressive youngster Hector Bellerin should get in ahead of Mathieu Debuchy at right-back.
DL: Nacho Monreal
Fighting Kieran Gibbs for a place at left-back, Nacho Monreal should start this game after the England defender started yesterday.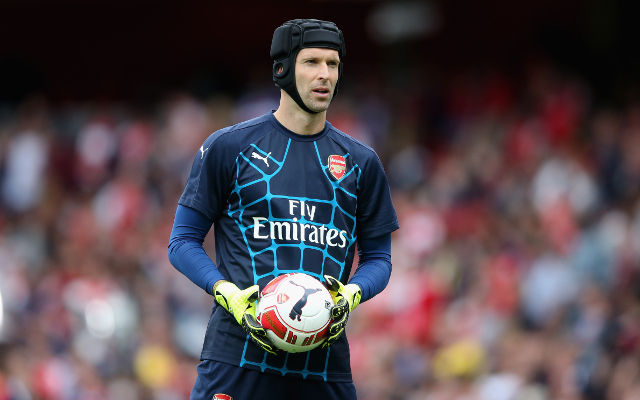 SEE ALSO:
Top ten transfer rumours of the week ranked by chance of coming true: Man Utd double deal ON, Arsenal 50/50
Arsenal INCREASE bid to sign world class Liverpool & Man Utd target
Watch Arsenal goal videos on our FREE Football video app!