Chelsea transfer news – Mourinho to bring in three.
Chelsea manager Jose Mourinho is preparing to make more major changes to his squad this summer, with three heading in and three on their way out of Stamford Bridge. The proposed deals are as follows:
Out – Mohamed Salah
Poised to join AS Roma on loan, Mohamed Salah has been unable to work his way into the Chelsea first-team since joining from FC Basel in January 2014.
In – Jose Callejon (Napoli)
An outstanding goalscorer from out wide, Napoli winger Jose Callejon has recently emerged as a top target for Chelsea in a deal worth roughly £18m.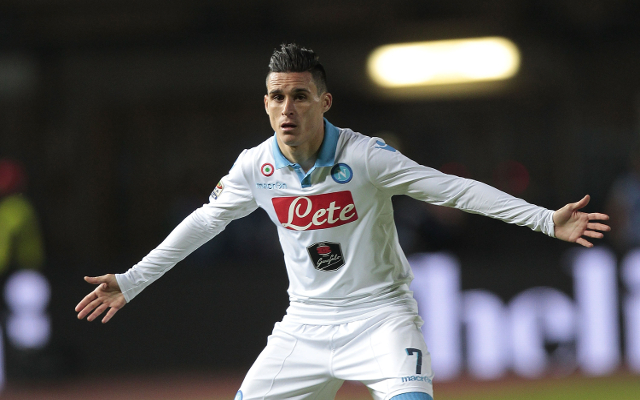 SEE ALSO:
Ten Galacticos Manchester United could sign this summer, including Cristiano Ronaldo, £60m man & Arsenal target
Manchester United transfers: Reds to complete £68m double deal 'within days'
Chelsea transfer news