When Manchester United unveiled their new manager Louis van Gaal on 19 May 2014, the Dutchman addressed concerns over his harsh reputation, describing himself as a 'democrat' not an autocrat in his first press-conference with the club, as reported by BBC Sport.
Just over 12 months later, however, this statement is up for rigorous debate. After all, actions speak louder than words.
Prior to his Old Trafford arrival, van Gaal already had a track record of public fallouts with some of the most iconic names in world football, having ruffled the feathers of Rivaldo, Johan Cruyff, Mark van Bommel and Luca Toni among others [via BBC Sport].
Since moving to Manchester a year ago, one or two more illustrious names have been added to the list of those who have tasted the ire of the Dutch coach.
Angel Di Maria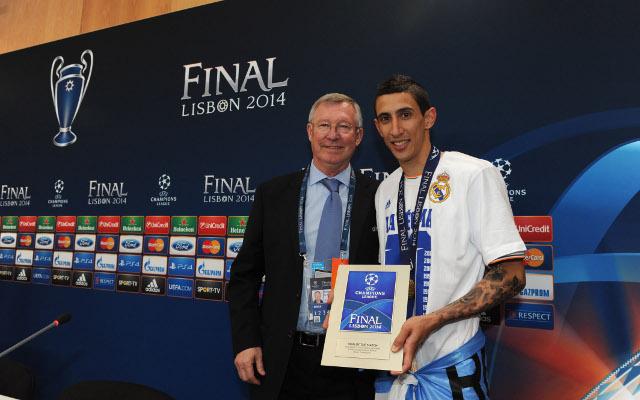 The Argentina international was breathtaking at times at the Santiago Bernabeu, and after being handed the Man of the Match award by Old Trafford legend Sir Alex Ferguson after the Champions League final, it came as little wonder when the Red Devils agreed to pay £59.7 million for his signature that same summer [via BBC Sport].
The 27-year-old's Manchester United career certainly started off brightly – with sublime goals against Queens Park Rangers, Leicester City and Everton. However, perhaps the physicality of the Premier League – which has caused problems for the likes of ADM's Los Blancos teammate Mesut Ozil – combined with the difficulties of adapting to a new country has left the winger unable to sustain his performances; and therefore his confidence.
In contrast to Arsene Wenger, who showed continued faith in Ozil, handing him 46 Premier League starts over two injury-ravaged seasons in the EPL, van Gaal opted to leave Di Maria on the periphery of first-team action. The Argentine was handed just 1645 minutes of action in his maiden season.
Paris Saint-Germain manager Laurent Blanc has confirmed that the Ligue 1 champions are negotiating with Di Maria over a move to the Parc des Princes [via ESPN], and it would come as little surprise if the forward decides his Premier League career is over before it had even begun.
Radamel Falcao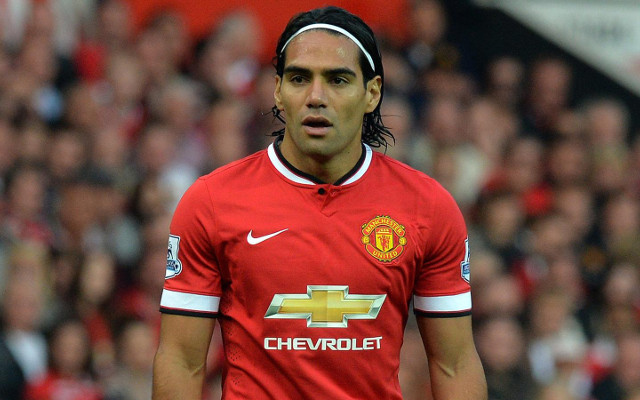 Prior to his arrival in Manchester, the Colombian's career was beginning to echo that of former Liverpool and Chelsea forward Fernando Torres, as a serious injury – which ruled him out of the 2014 World Cup – had left Falcao struggling for fitness and confidence.
Yet, in contrast to Torres, who was arguably provided with ample opportunity to silence his critics in west London, van Gaal offered little in the way of opportunities for Falcao, who started just 14 games. Such a meagre allowance makes his tally of four goals and four assists not as horrifying as it has been made to seem.
In March, the 29-year-old suffered the humiliation of playing for United's Under-21s [via the Manchester Evening News]. Is it too much to speculate that someone in the club's hierarchy had sought to put the Colombian in an embarrassing situation?
The trick was conveniently repeated with Victor Valdes some months later.
According to reports, van Gaal and Falcao had a 'broken' relationship during the forward's loan spell, with the former Netherlands manager said to have been public in his lack of trust for his loan striker [via the Daily Mail].
Robin van Persie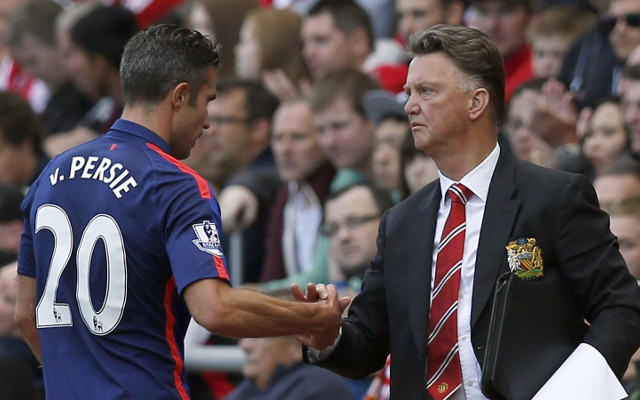 This is arguably the most startling of van Gaal's fall outs.
After a scintillating first campaign at the Theatre of Dreams, in which the former Arsenal captain sent Sir Alex Ferguson off into retirement in fairytale style, with United's 20th Premier League title, the Netherlands international failed to replicated his form in the following two seasons.
It came as little surprise that the 31-year-old called time on his career in England this summer following an injury-plagued previous campaign – joining Turkish outfit Fenerbahce on a four-year deal [via Sky Sports] – but the manner in which one of the finest EPL imports has departed has left a sour taste.
The former Bayern Munich manager, according to the Mirror, ordered van Persie to train alone – in front of his senior team-mates – amid uncertainty over his future with United, following persistent claims that he was heading to Fenerbahce. It was this, the Mirror stated, that convinced the 31-year-old to accept a move to the Sukru Saracoglu Stadium.
With David De Gea apparently itching to move to Real Madrid [via talkSPORT] – why hasn't the Spain international, too, been ordered for solitary training?
Perhaps the answer is simple.
De Gea is important. Van Persie was past his sell-by date.
Victor Valdes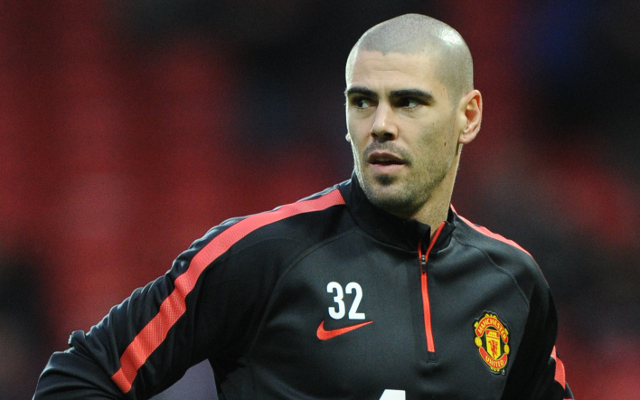 The Red Devils announced the signing of the former Barcelona keeper, who put pen-to-paper on an 18-month deal, in the January window [via BBC Sport], with both the player and his new manager speaking of their excitement at his Old Trafford arrival.
While it was always unlikely that Valdes would ever be assigned the No.1 role in Manchester, eyebrows were raised when the Spain international was left out of Manchester United's pre-season tour this summer.
Van Gaal later revealed that his omission was as a consequence of the 33-year-old's refusal to play in the reserves.
It was a decision the Dutchman described as one that went against his 'philosophy': "Valdes is not selected for the tour because he doesn't follow my philosophy. The philosophy is how you play football and how you maintain your match rhythm," he began, as quoted by Goal.
"He refused last year to play in the second team. There are a lot of other aspects in the philosophy of how you have to play like a goalkeeper at Manchester United.
"When you are not willing to apply the principles of that philosophy there is only one way, and that is out."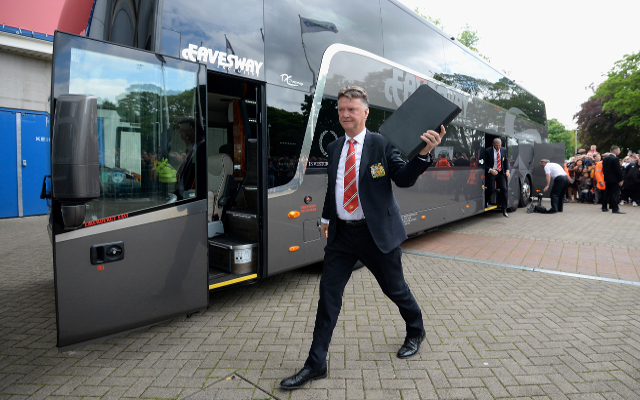 Should players arriving at Old Trafford, therefore, be worried?
To have so many possible quarrels with so many players in one season and at one club is – in truth – little short of astonishing.
Dare it be argued that perhaps van Gaal's own self-importance – potentially ignited by indirectly replacing one of the globe's most celebrated and decorated managers of all time, Sir Alex Ferguson – is damaging the careers of such players as those stated above, including British record-signing Di Maria?
Memphis Depay, Bastian Schweinsteiger, Morgan Schneiderlin and Matteo Darmian should all be fearful as they embark upon their journeys at United; they arrive at Old Trafford with the expectations of a truly intimidating manager, unafraid of taking a stubborn approach with whoever challenges his practice.
What remains paramount is that anyone under the guidance of van Gaal must follow his 'philosophy'.
A 'philosophy' that us outsiders are still trying to comprehend a year on from his arrival in England's top flight.
Failure to toe the line, and there could be even further additions added to Louis van Gaal's list of those left out in the cold.