With transfer fees growing larger every summer, who the most expensive footballer is seems to be changing every year.
The next to make it to the top looks likely to be Manchester United star Angel Di Maria, courtesy of his move to PSG. However, who will the 27-year-old be overtaking to take that spot.
Here are the top ten of the moment, ranked by the cumulative amount of money spent on their signature [Daily Mail] through their careers.
SEE MORE
Manchester United transfer news
Chelsea transfer rumours
Liverpool transfer gossip
10) David Luiz, £75.35m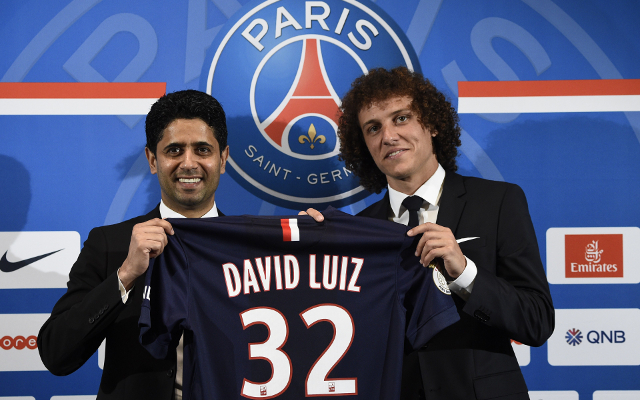 Thanks to the unbelievably high £50 million that PSG paid Chelsea for the Brazil international, he has made it in to tenth. The £25 million that the Blues splashed out on the player from Benfica also doesn't hurt.