Arsenal working on £74m's worth of deals before transfer deadline.
Arsenal are said to be in advanced talks to sign three more players before the end of the summer transfer window, including players also wanted by rivals Manchester United, Liverpool and Chelsea.
Arsene Wenger has a strong-looking squad ahead of the new season, but could arguably still do more to strengthen the overall quality of his team in certain areas, with these three being targeted before the transfer deadline…
1) Karim Benzema (Real Madrid)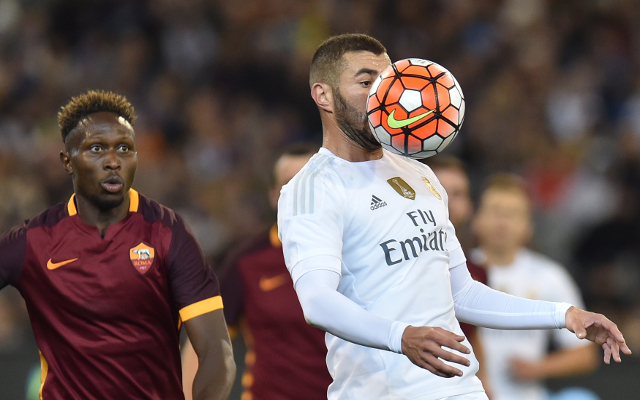 Set to join Arsenal in a deal reportedly worth around £35m, Karim Benzema would represent a huge buy for the Gunners and one that could potentially lead them to the title, though Manchester United have also been linked with the Frenchman at points this summer.
SEE ALSO:
Done deal! Arsenal boss Wenger CONFIRMS transfer of Premier League forward
Deal today: Arsenal officials flying to Spain to SEAL £35m Karim Benzema signing
Real Madrid close to sealing transfers for £94m TRIO, including Arsenal, Liverpool & Man Utd targets